Fairplex Presents KABOOM!
Fairplex Presents KABOOM!
Tuesday, July 4
Doors Open @ 4PM, Fireworks @ 9PM
CELEBRATE THE REGION'S BEST FOURTH OF JULY PARTY AT KABOOM!
What do you get when you mix dirt-splashing monster trucks with red, white and KABOOM!? The best Fourth of July fireworks and entertainment show in the Inland Valley.
KABOOM!, Fairplex's annual heart-pounding, patriotic tribute to America featuring a riveting display of fireworks, motocross and monster trucks, is back for 2023. The return of the excitement is better than ever with the addition of live entertainment and Quad Wars.
What better way to celebrate America's birthday than with food, music and the sound of thunder coming from the track and the sky?
Get your tickets now! The show sells out every year.
Parking & Drop-Off
General parking is available at Gate 17 with prevailing rates. Uber, Lyft, and Taxi drop-off/pick-up is available at Gate 1 on McKinley Ave.
How much are tickets?
Early Bird Admission:
Early Bird General Admission: $19.00
Early Bird Box: $25.00
Regular Ticket Purchase: 
KABOOM GA: $25
Box: $30.00
Parking
General Parking: $17.00 (Credit Card Only)  
Is cash accepted?
Admission, parking and alcohol sales are all card only. Some food stands may accept cash. General parking is available at Gate 17 with prevailing rates. Uber, Lyft, and Taxi drop-off/pick-up is available at Gate 1 on McKinley Ave.
Once your belly is chock-a-block with grub, catch the sounds of Past Action Heroes on the Freedom Stage, delivering all your favorite chart-topping classics from the '80s and '90s. Don't miss the Pit Party before the show – meet drivers, riders and take a lap in a monster truck.
Prepare for the wildest Fourth of July festivities this side of the Liberty Bell. WGAS Motorsports brings its top monster trucks back to Fairplex to crack, crumble and crush whatever man-made products are put in front of them – be it cars, RVs or other obstacles. Freestyle Motocross (FMX) returns with its incredible evolution of motocross racing in which motorcycle riders attempt to impress the crowds with hair-raising jumps and stunts – most which reach heights higher than 60 feet. RETURNING THIS YEAR: Enjoy some of the fastest quad riders in the nation battle it out in this head-to-head competition between two teams clamoring for first place.
Monster Truck Line-Up:
Titan
Playing for Keeps
Survivor
Terminator
Thunder Chicken
Cyclops
Begin your celebration with some bbq, hot dogs and burgers along Food Alley on Fairplex's Farm Road. Don't forget the popcorn and ice cream cones and a cold tall brew.
End the evening with the most spectacular fireworks show, presented by world-renown Pyro Spectaculars by Souza. No tradition is more synonymous with America's Independence Day than that of the fireworks show. Pyro Spectaculars brings the biggest, most exciting shows in the country.
Thank you to our Sponsors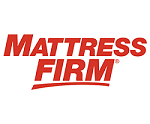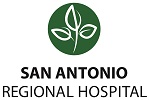 Follow us on Social Media