RV & BOAT STORAGE AT FAIRPLEX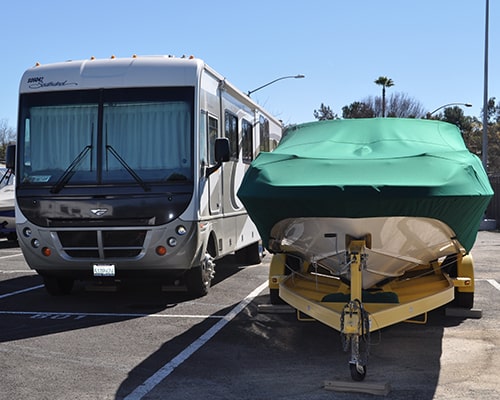 Need a safe, local place to park your RV or boat? Gate 19 is the place for Fairplex RV & Boat Storage! It's open seven days a week, with security, lighting and keypad entry & exit.
Storage Location: 1101 W. McKinley Ave, Pomona, Gate 19 on McKinley Ave.
Hours of Availability: Monday – Saturday, 8 AM to 10 PM / Sunday, 6 AM to Midnight
Office Hours: Daily 7 AM to 5:45 PM
Office Location: Fairplex RV Park, 2200 N. White Ave., Pomona
Cost: Uncovered – $175 per space per month. Covered – $225 per space per month.
Access: Patrons access the facility through Gate 19 (through an electronic gate)
Amenities: Secured lot with cameras, dump station on-site
Capacity: Up to 40′ spaces available
Contact Us:
Phone: 909-593-8915