L.A. INTERNATIONAL SPIRITS COMPETITION
Setting the Gold Standard
For decades the Los Angeles International Competitions have bestowed gold medals to the best wines, spirits, olive oils and dairy products from around the globe, showcasing the winners at the LA County Fair. In fact, the Dairy Competition celebrated its centennial anniversary along with the Fair itself in 2022.
Now in its 84th year, the Los Angeles International Wine Competition has showcased the finest domestic and international vintages through a wine-tasting event that is widely considered to be one of the most prestigious in the United States. An esteemed panel of judges use a blind-tasting method, maintaining the highest standards of integrity and professionalism that has remained the competition's foundation. 
Sixty years after the wine competition's conception, the addition of the Los Angeles International Extra Virgin Olive Oil Competition was a perfect fit. The extra virgin olive oil competition celebrates its 24th anniversary in 2023. Back in 2000, wine competition organizers were looking for a way to expand the competition. The marriage of extra virgin olive oil and wine was natural. Both require a distinguished palate, both have distinctive varietals, both are important to serving the perfect meal. At its inception, the Los Angeles International Extra Virgin Olive Oil Competition enlisted an impressive list of judges to taste the finest domestic extra virgin olive oils. The competition was eventually opened to international oils, with oils coming from Northern and Southern Hemisphere.
Since introducing a spirits category in 2007, the LAISC has set the standard for judging distilled beverages. Judges award medals to the best spirits from around the world.
The competitions are the foundation for an extensive education program that's available to more than 600,000 paid visitors to the LA County Fair. Public wine tasting began in 1968; in 1998 a wine education center opened, complete with consumer-driven classes, tastings and a display of the award-winning wines. Extra virgin olive oils, spirits and dairy products add to the consumer experience. The Los Angeles International Competitions are committed to educating the public, featuring industry experts with extensive knowledge about selection, tasting and food pairings.
2023 COMPETITION CALENDAR
Entry Deadline – Friday, February 24
Shipping Deadline – Friday, March 3
Competition Judging Day – Wednesday, March 22 – Thursday, March 23
May 5-29, 2023: LA County Fair
Display of all award winning wines and extra virgin olive oils in the competition. The tasting of gold medal wines and extra virgin olive oil tasting. Education seminars featuring award-winning wines and extra virgin olive oil in the Los Angeles International Wine, Beer & Spirits Marketplace.
June 2023: Cheers!
A special public event celebrating the winners of the Los Angeles International Wine, Spirits and Extra Virgin Olive Oil Competitions.
2023 Los Angeles International Spirits Competition Entry Form
Categories
Judges
Anna Orton-Pujol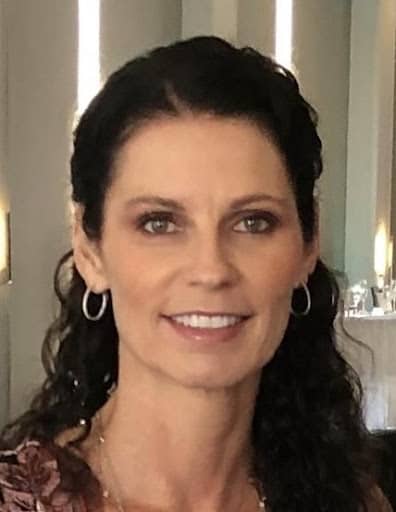 Anna Orton-Pujol
Mastro's Restaurants
Director of Training / Wine & Spirits

I have been in the Hospitality Industry for 28 years. Mastro's Restaurants has been my home for 22 years. I have been a part of the Corporate Team for 13 years and one of our many hats is developing our year Core Wine and Spirits programs for our 20 Restaurants.

Court of Master Sommeliers Level 1
El Consejo Regulador Del Tequila, A.C.
Los Angeles Spirits Competition 2022

Barry Herbst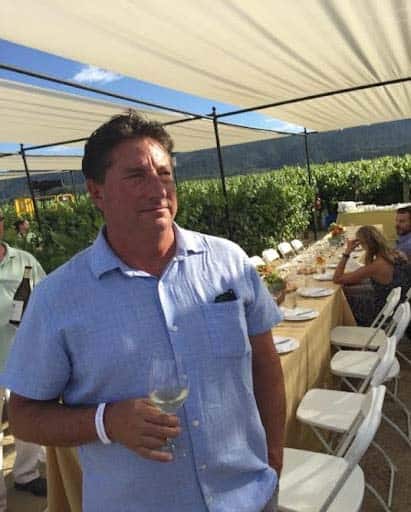 Barry has more than three decades of experience in the wine industry, ranging from sommelier and wine shop owner to high-level retail and private cellar acquisitions. He was raised in Southern California, where he earned his stripes in some of LA's most celebrated restaurants, among them Chinois on Main and Osteria Angelini. Most recently, Barry was General Manager of the Rare Wine Company in Sonoma, as well as working with Bounty Hunter Rare Wine & Spirits in Napa Valley. Currently, he is the wine director for Bottle Barn in Santa Rosa, CA, a 15,000 square foot superstore with arguably the largest and finest selection of fine wines north of San Francisco. Barry blames a bottle of 1980 Henri Jayer Vosne-Romanée Cros Parantoux for having sent him down the rabbit hole many years ago.
Brandon Bartlett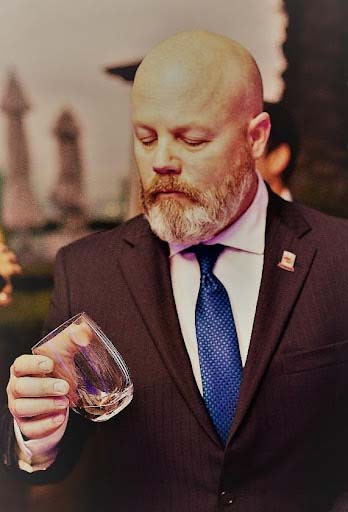 Brandon Bartlett
Over 25 years in the wine and spirits business.
Director of Spirits for Wine Warehouse, Distributor of fine wine, premium spirits, and craft beers
Chris Braun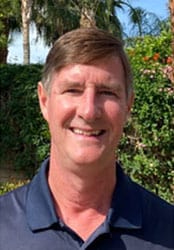 Chris Braun was born and raised in California. After playing professional volleyball for three years, he received an MS in Wine and Spirits from ESC in Dijon. Chris then started working in Bordeaux and later moved to the Languedoc region in southern France where he was Managing Director of Ciatti Europe in Montpellier. He received the Chevalier de l'Ordre de Merite Agricole medal for his service to the French wine industry. Chris now runs Advinture, a wine and spirits import consultancy, and is based in Southern California.
Colby Groom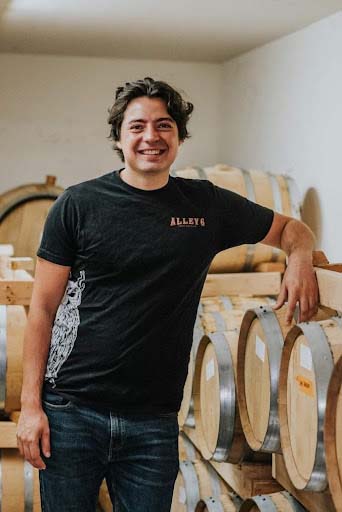 Being the son of a winemaker, I started my alcohol education early. By age 11 my father, Daryl, and I began our first project making two barrels of wine to raise money for Heart Health Research. Those two barrels expanded quickly and before I knew it Colby Red Wines grew out of our friends' basement and into a production facility. As I was 12, they did not allow me into the facility and our father son duo needed a new hobby. We began home brewing not long afterwards. I carried that hobby through College at Loyola Marymount University where I was the Brewmaster for our Student Brewing Club. I was able to design and execute my own recipes on the clubs three tier 15 gallon system. After University I returned to Sonoma County, where I was able to be a part of our awesome hometown distillery on the production floor and in the tasting room. This position allowed me to take my experience with wine and beer and use it to gain a deeper understanding of distilled spirits. Nowadays, in an effort to keep my career and passion separate I live in Saint Louis where I attend Washington University in Saint Louis School of Law. Cheers!
Jason Jorgensen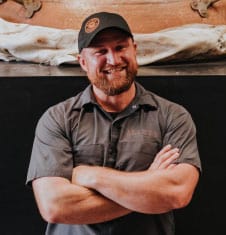 Jason Jorgensen
Alley 6 Craft Distillery, Distiller | Co-Founder

Jason Jorgensen is a seasoned distiller and co-founder of Alley 6 Craft Distillery, an artisanal distillery located in Healdsburg, CA. With a strong passion for the spirits industry, Jason has transformed his love for spirits into a successful career as a distiller and entrepreneur.

Jason's background in the hospitality industry spans over a decade, during which he gained extensive knowledge and experience in the world of spirits and wines. He honed his skills as a bartender at various establishments across the country before venturing into the world of distilling.

As the owner and distiller at Alley 6 Craft Distillery, Jason has been instrumental in driving the success of the company for the past ten years. He oversees all aspects of distillery operations, including production and the development of a diverse spirit portfolio. Jason has crafted over 20 expressions of spirits, which have garnered critical acclaim for their exceptional quality and unique character.

Aside from running a successful distillery, Jason is also a respected judge in spirits competitions, having served on the tasting panels for several high-profile events. His products have consistently received recognition and accolades in these competitions, underscoring his expertise and dedication to producing exceptional artisanal spirits.

In his personal life, Jason is an avid cook, forager, fisherman, and a devoted husband and father to his young daughter. With his extensive background in hospitality and spirits, Jason is a true industry leader and an inspiration to aspiring distillers and entrepreneurs.
Jon McPherson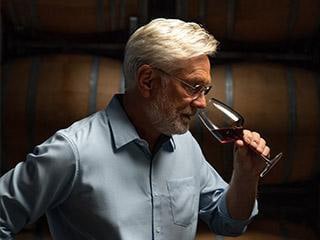 Jon's father was instrumental in the growth of the Texas wine industry and he remembers helping Doc McPherson plant grapes. But in 1985, after graduating from Texas Tech with a B.S. in Food Science along with a second degree in Chemistry, Jon headed for Southern California.

Determined to make his mark in sparkling wines, he became Winemaker at Culbertson Winery in 1986. Thanks to Jon's leadership and expertise, the winery, now known as Thornton Winery, earned the title "America's Most Honored Sparkling Wine Producer."
Lisa Huff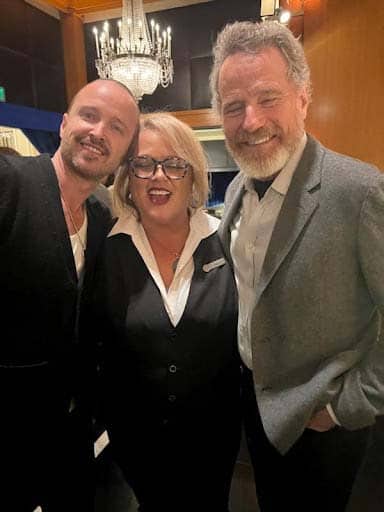 Currently, Lisa Huff is the lead mixologist for The Beverly Wilshire Four Seasons Hotel in Beverly Hills.
2023 marks her 30th year in bartending , as well as her 10th year as a spirit judge for Fairplex. Her cocktails have been featured for Elton John's AIDS Foundation Oscar Afterparty, and the Screen Actor's Guild Awards after party, representing Chopin Vodka and Clase Azul. Lisa hopes of launching her own establishment in the future, where everybody knows your name. Her hobbies include creating cocktail menus, dancing, singing, writing, and paddle boarding.
Matt Fraser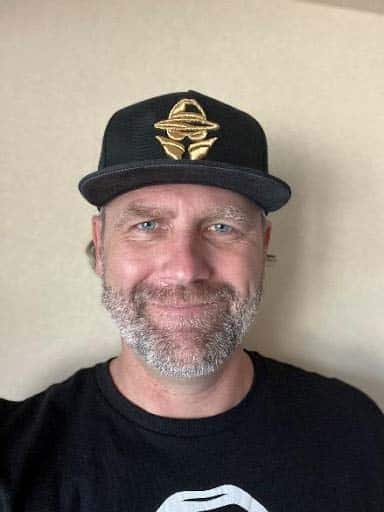 25 years of distributor and hospitality experience.

I was most recently Channel Vice President at Youngs Market company from 2010-2019 before leaving the distribution business to start my own liquor company – Black Market Spirits.

Co-Founder/CEO of Black Market Spirits out of Santa Barbara. Company was created in 2019 and we currently have 6 brands that we make and own and are distributed in 4 states.
Maurice DiMarino
Maurice DiMarino is the Beverage Director for the Cohn Restaurant Group. He oversees the beverage program for 26 restaurants in San Diego, Long Beach and Maui. Maurice is a certified sommelier, certified cicerone® and CRT certified in Tequila. He teaches several of the wine intensive courses at the Business of Wine at the World Campus of San Diego State University. He is also the chief spirit judge for the San Diego International Wine & Spirits Competition and judges the Sommlier Challenge, the Toast of the Coast, and Concourse du spirits. He sits on the advisory boards for Somm Con and VIBE conference.
ENTRY FORMS
How to enter
Determine the spirits you wish to enter.
Read Special Rules and Information
Note entry deadline and entry fee.
Determine Division and Categories.
Complete the online entry form once available.
2023 Shipping Deadline: Friday, March 3 
Ship or deliver your product(s) with entry form and fees to:
Los Angeles International Spirits Competition
1101 W. McKinley Ave.
Pomona, CA 91768