L.A. INTERNATIONAL WINE COMPETITION
Setting the Gold Standard Since 1922
For the ancient Greeks, who started modern wine culture, competitions served to drive excellence and forge new connections among people. Today, competition can bring people together as they celebrate the best of the best – including wine, distilled beverages, aged cheeses and extra virgin olive oils.
For more than 100 years, the Los Angeles International Competitions have bestowed gold medals to the best wines, spirits, olive oils and dairy products from around the globe, showcasing the winners at the LA County Fair.
Judged by an array of the finest palates in the world, the ensuing scrutiny can result in catapulting a little-known product to worldwide fame or reiterate the staying power of a traditional label.
Why Enter the Los Angeles International Competitions?
Combining an impressive list of the world's finest judging professionals and an international array of entries, the Los Angeles International Competitions has cemented itself as the premier wine, spirits, evoo and dairy competition.
LAIC hosts the original Los Angeles Wine Competition, celebrating its 89th anniversary in 2024
We have staying power and a sterling reputation: we've been operating the Dairy Competition since 1922
Exposure to more than nearly 100,000 visitors to our websites and 375,000 followers on social media
Opportunity to participate at Cheers: LA's Wine, Spirits & Beer Festival, a fundraiser for The Learning Centers at Fairplex that draws an audience of more than 1,000 guests in June
Featured at the LA County Fair, one of the largest fairs and festivals in the U.S., with more than 750,000 guests annually
The opportunity for your product to be featured in The Marketplace, the Fair's hub for all things wine, spirits, evoo and dairy. Your product can be tasted by thousands of Fair guests!
The Marketplace also offers public education classes featuring select LAIC medal winners and industry experts
Marketed in the Fair's public relations and marketing collateral, including it's $2.4 million earned media (2023) and $2 million paid media efforts (2023)
Learn more by listening to CRN Radio: Wine Podcast's episode on the Los Angeles International Wine Competition with Chair Spreti Valente. Listen here.
2024 Competition Calendar
Competition Live – November 1
Early-Bird Deadline – January 1
Entry Deadline – February 23
Shipping Deadline – March 1
Competition Judging Day – Wednesday, March 20 & Thursday, March 21
LA County Fair – May 2024
Display of all award-winning wines, spirits extra virgin olive oils and dairy products in the competition. The tasting of gold medal wines and extra virgin olive oil tasting. Public education seminars featuring award-winning wines, spirits, extra virgin olive oil and dairy products in The Marketplace.
Fairplex Presents Cheers – June 2024
A special public event celebrating the winners of the Los Angeles International Wine, Spirits, Dairy and Extra Virgin Olive Oil Competitions.
2024 Traditional Competitions Documents
2024 Special Competitions Documents
Coming Soon
Categories
2024 International Rules and Shipping Guidelines
2024 COMPETITION CALENDAR
Competition Live – November 1
Early-Bird Deadline – January 1
Entry Deadline – February 23
Shipping Deadline – March 1
Competition Judging Day – Wednesday, March 20 & Thursday, March 21
LA County Fair – May 2024
Display of all award-winning wines, spirits extra virgin olive oils and dairy products in the competition. The tasting of gold medal wines and extra virgin olive oil tasting. Public education seminars featuring award-winning wines, spirits, extra virgin olive oil and dairy products in The Marketplace.
Fairplex Presents Cheers – June 2024
A special public event celebrating the winners of the Los Angeles International Wine, Spirits, Dairy and Extra Virgin Olive Oil Competitions.
2024 Traditional Competitions Documents
2024 Special Competitions Documents
Coming Soon
Categories
2024 International Rules and Shipping Guidelines
Judges
Spreti Valente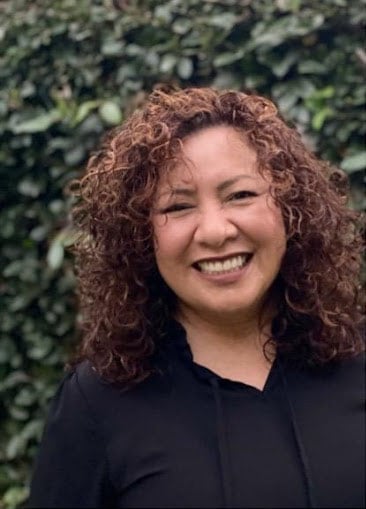 Los Angeles International Wine Competition Chairwoman
Professional Wine Judge, Consultant, Sommelier

Spreti Valente is an accomplished sommelier, professional wine judge, Wine Buyer and consultant. Her career as a wine judge took off when she began judging at the Los Angeles International Wine Competition, and she has since judged at many prestigious wine competitions in both the United States and Europe, such as the Pacific Rim Wine Competition, San Francisco Chronicle, Sunset Magazine Wine Competition, International Women's Wine Competition, Sonoma Harvest, Press Democrat Wine Competition, Feminalise (Paris, France), and International Wine Challenge (London). Spreti was appointed as the chief judge for the Pacific Rim Wine Competition in 2017 and in 2021, she became the first woman to be appointed as Chair at the Los Angeles International Wine Competition, which is the oldest wine competition in the United States.

For 15 years, Spreti worked as the senior wine buyer at the top-rated wine shop in Orange County, California.

Spreti's expertise as a consultant includes assisting clients in developing their wine marketing programs and organizing well-attended wine events. She has had a long-standing assignment with Pigs and Pinot Festival, where she worked alongside renowned chef Charlie Palmer and winemaker Daryl Groom. This year, she will also serve as emcee for the festival. Spreti is also an experienced wine educator who teaches wine classes to both public and university audiences. Her consulting work has been published in both Spanish and English, both in the US and abroad.

Group: Chair
Jessie Birschbach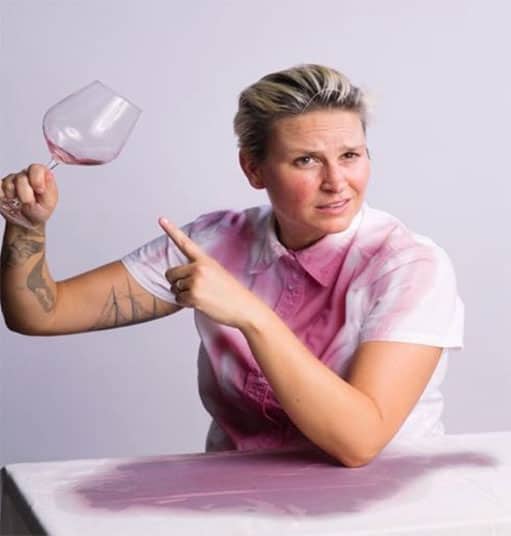 Somm Journal
Los Angeles, CA
Editor

Jessie Birschbach, Senior Wine & Beer Editor at The SOMM Journal magazine, is a Certified Sommelier through the Court of Master Sommeliers with a background in fine dining (Spago, Beverly Hills; Mastro's Steakhouse, Beverly Hills), creative marketing (Signature Creative, Protagonist), and comedy (iO West, UCB LA). Also, an avid beer enthusiast, Jessie is a Certified Cicerone®, mediocre homebrewer, and member of the Pacific Gravity Homebrew Club. Her more recent enterprise involves pairing cannabis strains (and their respective terpenes) with wine and beer. Although she is from the island of Kauai, Jessie grew up in San Diego, where she received her Bachelor of Science in Marketing from San Diego State University. She currently resides in Los Angeles with her wife and son, but they also live part-time in the San Bernardino Mountains where she spends her days at "leisure" as a Paid-Call Firefighter.

Group: Journalist
Ian Blackburn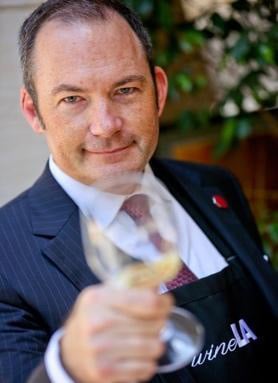 Wine LA
Los Angeles, CA
Founder/Buyer/ Winemaker

Ian drinks wine for a living and plans 50-100 public and private events a year. In 2020, Ian started ZoomIntoWine.com as a pivot during the pandemic and ensued a bigger role at Merchantofwine.com his family's wine store. Ian stays busy with his family's wine brand Beekeepercellars.com; buying collectible wines for high-profile clients; planning luxury wine trips; and cannot wait to return to planning private and corporate events. He also continues his wine studies, pursuing The Masters of Wine (MW) and other advanced credential offerings to help improve his craft. In total, Ian has hosted over 1,000,000 students and event attendees in the past 20 years and maintains over 50,000 subscribers and followers. In 2021, LearnAboutWine re-launched as a hybrid website offering digital online wine classes, zoom based tastings, as well as local L.A.-based live events. LearnAboutWine believes that the more you know, the more you will enjoy your wine experience…. And the better life you will lead.

Group: Educator
Jill Blume
Purdue University
Lafayette, Indiana
Enology Specialist

Jill Blume is the enology specialist in the Department of Food Science at Purdue University. With over 25 years of experience in cold-hardy hybrid grape varietals, she is a seasoned wine industry educator responsible for enhancing wine quality through workshops, quick tips, sensory evaluations, and laboratory analyses. Jill manages the Purdue enology lab and pilot winery, mentors college students in the lab and vineyard, and evaluates wine at several competitions each year.
Thomas Bracamontes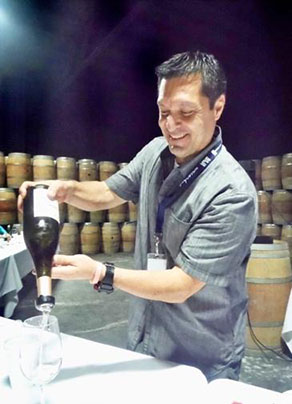 La Competencia Imports
Napa, CA
Founder
Mexican Wines

Tom has a background as a stockbroker and a record company executive, an experience that proved to be the perfect convergence of business, finance, marketing, and an appreciation for the creative process. Tom created La Competencia Imports to create new businesses and explore new opportunities within the Mexican beverage industry. He is building legacies that will be passed on to future generations through innovative marketing, improvement of shipping methods from Mexico, and creating educational programs for wine professionals who are interested in the Mexican wine industry. All this has led to La Competencia becoming the largest importer of Mexican wines to the US, with distribution to over 25 states (and counting). Together with his friends in the Mexican Wine Community, Tom continues to expand the market reach of the Mexican beverage industry in the US.

Group: Importer
Greg Burns
Jessie's Grove Winery
Lodi, CA
Winemaker / Proprietor

Greg Burns of Lodi, California is a fifth generation descendent of Jessie's Grove Vineyards & Winery. Greg is the director of, and Head Winemaker for Jessie's Grove Winery. His family has been in Lodi since the 1850's and has been growing grapes in the Lodi area since the 1880's. He continues that legacy today having returned to manage his family vineyards in 1994. With 280 acres of grapes in full production his selections for Jessie's Grove Winery have been carefully hand selected. As Greg puts it, "With Lodi's heritage as an AVA and its rich history of producing high quality grapes, making wine from your own heritage is the perfect balance". Professional wine judging has been a passion of his for the last 15 years. Greg thoroughly enjoys his time with his wine judging piers and truly feels the passion for being the eternal student of wine

Group: Winemaker
Bernard Burtschy, PhD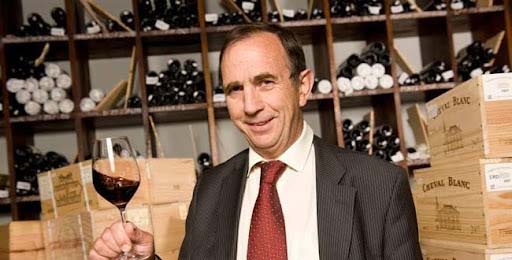 Le Figaro
Paris, France
Journalist / Wine Writer

Expert Taster, Wine and spirits journalist for Le Figaro and the Wine Notice. Member of the European Grand Jury. Wine taster, expert, wine and spirits journalist. Member of the big European Press Prize of Bordeaux and Bordeaux supérieurs 2011 Jury. Bernard Burtschy writes many articles every month for the Avis du Vin, a weekly chronic from Le Figaro and is also frequently in the Figaro Magazine. He is also the wine taster for all wines presented in L'Avis du Vin.
Bernard Burtschy works with many different press magazines in France (Amateur de Bordeaux, Amateur de Cigare) but also worldwide (Wands in Japan, Feinschmecker in Germany). He is also a permanent member of the big European Press Prize, 1st vice-president of the Association de la Presse du Vin, and has written and contributed to many wine books and guides. Apart from the wine world, Bernard Burtschy is PhD in Mathematics-Statistics and statistics teacher at the École Nationale Supérieure des Télécommunications in Paris.

Group: Journalist
Nathan Carlson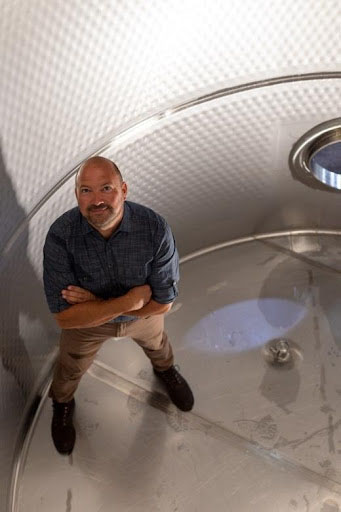 Center of Effort
San Luis Obispo, CA
Winemaker / General Manager

Nathan has completed 25 harvests on the West Coast, from Santa Barbara up to Carneros and Oregon, but primarily in the Central Coast where he makes his home. For the past 13 vintages, he has concentrated on Estate-Grown Pinot Noir and Chardonnay winegrowing at Center of Effort in the Edna Valley AVA. In addition, throughout his career he has been involved in custom winemaking in partnership with some of California's most dynamic grape growers and wine brands, with exposure to winemaking at many scales and from vineyards throughout the state. Nathan works closely with the winemaking program at Cal Poly San Luis Obispo to develop new talent and leaders for the future of the California wine industry.
Kimberly Charles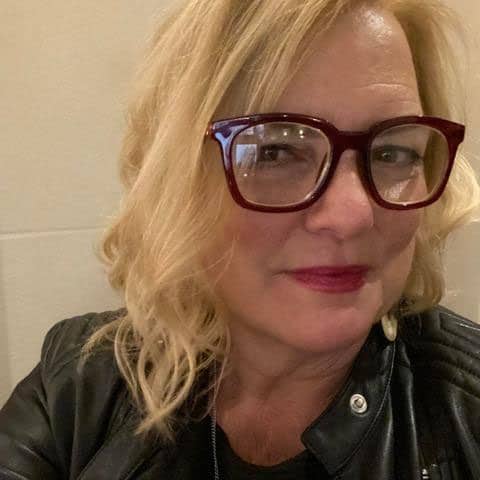 Charles Communications
San Francisco, CA
President

Founder and President Charles Communications Associates. – The Captain of the ship, Kimberly Charles has worked her PR and marketing mojo all over the world for 36 years. As an employee and an agent, she has tackled marketing issues of every size, shape and color, generating buzz & tangible results for wineries, gourmet food producers. She has largely focused her efforts on the wine, spirits and food industries, but has also crafted cause marketing and co-branding campaigns in co-operation with luxury brands including BMW, Ritz-Carlton, American Express, the Marriott and Hyatt Hotel chains, the Tony Awards® and others. Her keen mind, palate and strategic approach caught the attention of Ernest Gallo, who recruited her away from Manhattan to become Director of Communications for E. & J. Gallo Winery, reporting directly to the head of the U.S. largest wine company. Kimberly holds a B.A. in History & Government from Georgetown University and also successfully completed the Diploma course for the Wine & Spirit Education Trust in London in 1997, one the early cohort of American candidates to attempt this challenging exam. She is a member of Slow Food, a board member of Les Dames d'Escoffier San Francisco and the Glancy Wine Education Foundation.

Group: Marketing
Paul Coker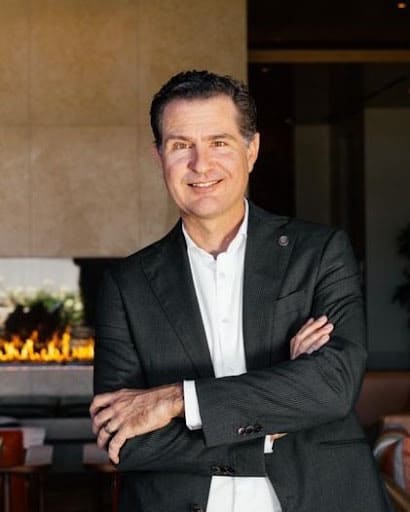 Montage Resort
Healdsburg, CA
Director of Beverage

Paul Coker has been in the wine industry for over fifteen years as a Wine Director and Sommelier. He began his career in retail as a buyer for Amazing Grapes Wine Store before moving to the restaurant side holding leadership roles at The Cellar, Studio at Montage, Michael Mina's Stonehill Tavern, St. Regis Resort, Monarch Beach Resort, SRC Restaurant Group and Canlis. Paul has been a part of seven Wine Spectator Grand Awards and three James Beard Awards. Additionally, he holds a Diploma from the Wine & Spirits Education Trust and is an Advanced Sommelier through the Court of Master Sommeliers. He was a finalist in the Best USA Sommelier competition in 2019 and won the Guild of Sommeliers Online Wine Knowledge Competition in 2020. Currently Paul, his wife Emily, and their dog Freddy live in Sonoma County wine country where he is the Director of Beverage at the Montage Resort in Healdsburg.

Group: Sommelier / Buyer
Chris Cook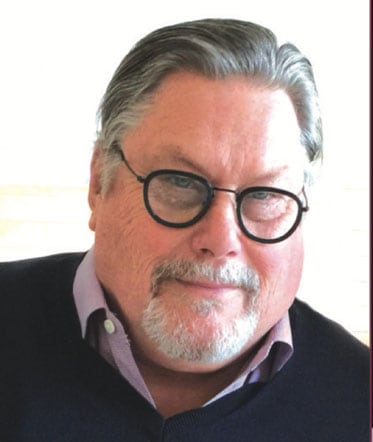 Hour Detroit Magazine
Detroit, MI
Wine Writer

Chris Cook, is the Superintendent and Chief Judge for the Michigan Wine Competition. Chris' career spans 25 years as a wine writer, restaurant critic, restaurant guide editor, and wine competition superintendent and judge. He is currently Chief Restaurant Critic and Wine Writer for HOUR Detroit magazine. For 12 years, he was wine columnist for the Detroit Free Press.

Group: Journalist
Mitch Cosentino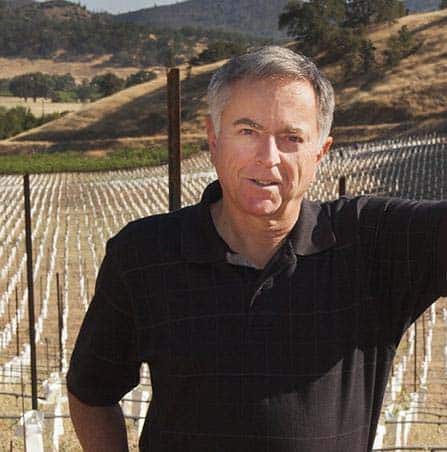 Pure Cru
Napa, CA
Winemaker

With 42 harvests under his belt, Mitch's iconic winemaking focus has been recognized by critics and collectors throughout the world. Today, he has great enthusiasm for making and enjoying wines from across the globe, and regards pureCru as a "Winemakers Wine Project," as he is personally involved in every aspect, from the vineyard to the bottle. At the same time, he is consulting for several other ultra premium wineries primarily in the Napa Valley. "For many years, I had been reminiscing about creating a small, hands-on winery, like I had in the beginning; the result was pureCru where I released my first premium vintage in 2009"

Group: Winemaker
Mark Crisler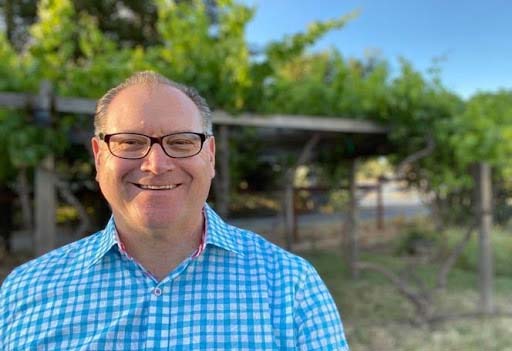 Trellis Wine Group
Sonoma, CA
Founder

Founder & Chief Everything Officer – Mark is an entrepreneur at heart. He has over 30 years' experience in on-premise. Mark began his trek into the wine industry helping to develop an advertising campaign for the Wineries of Washington while studying advertising at the University of Washington. Mark has been focused on adult beverages and the On-Premise his whole career. From managing the beverage program at a Southern California restaurant group, to on-premise sales then Wine Manager at Southern Wine & Spirits, to regional sales and moving to manage a team in on-premise corporate accounts at Robert Mondavi Winery, to then helping develop Constellation Wines' hotel division after they purchased RMW. During the time of the sale of RMW and working with Constellation, Mark had realized there was a need for independent producers in these dynamic on-premise businesses. He say a niche to help guide and grow family-owned wineries, artisan spirit producers, & independent non-alcohol makers, to help expand the offerings in these on-premise companies and to give the family-owned producer greater exposure and share-of-mouth. With this idea he formed the Trellis Wine Group in June 2005 and is happily celebrating the company's 17th anniversary this year, coming from a team of one to now a full team of industry professionals perpetuating the mission to grow and protect family-owned & independent producers. Mark is a Certified Sommelier.

Group: Marketing
Nicolas Diaz-Larrañaga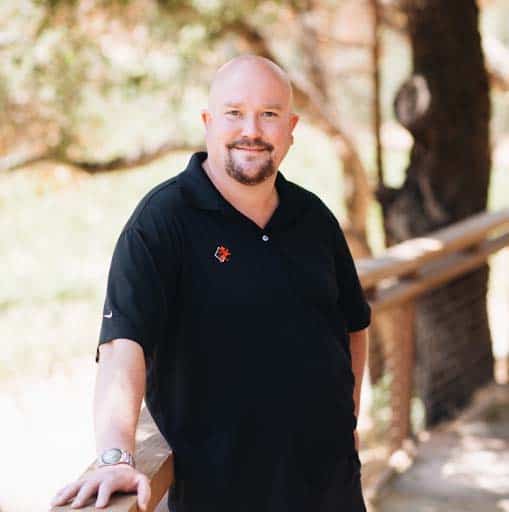 Fantesca
Napa Valley, CA
Assistant Winemaker

Nicolas Diaz-Larrañaga was born and raised in Mexico City. At 18, he moved to Miami where he earned a Bachelor's degree in Business Administration with a focus on finance and international business from Florida International University. As a college student, he took an elective course on wine tasting studying under Chip Cassidy and Bill Hebrank. He promptly fell in love with wine and took his first industry job as a sales clerk at a wine shop. He continued to take courses on wine, where he met winemaker Daryl Groom. Daryl invited everyone in his class to work as a harvest intern at Geyser Peak, Nicolas was the only one who said yes. He worked his first harvest with Daryl in 2005, returned to California in 2006 to work a harvest at Domaine Carneros and moved out full time in 2007. He has since completed the online winemaking certificate from UC Davis, and has worked harvests in California at Etude, Stags' Leap Winery, and Rudd. He has also worked a harvest in New Zealand. Nicolas has worked as a member of the winemaking team at Fantesca Estate & Winery since 2010 and was promoted to the position of Assistant Winemaker in 2016.

Group: Winemaker
Eduardo Dingler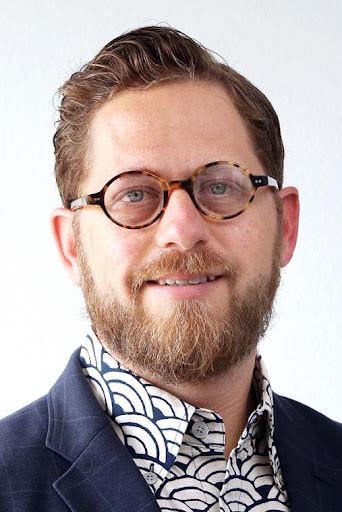 Wine Access
Napa Valley, CA
Vice President

Born in Mexico, wine brought him to the Napa Valley in the United States where he spent a number of years in the hospitality industry and studying wine. He fell in love with sake about 15 years ago and started learning about it at a personal level. In 2010 he was hired as the Beverage Director for Morimoto Napa and later became theGlobal Corporate Beverage Director for the Morimoto Restaurant Group. During this time, he received his Court of Master Sommelier Certificate and Certified Sake Professional Diploma.
He fell deeply in love with Japan and the culture traveling several times a year researching Sake, Shochu, Beer and Spirits. He is an International Sake, Wine and Spirits Judge taking part in The San Francisco World Spirits Competition, San Francisco International Wine Competition, Japan Wine and Sake Challenge and Las Vegas Global Spirits Competition on a yearly basis.

Eduardo is also an Independent Journalist contributing to a number of publications covering Food and Beverage like The Napa Valley Register, Decanter Magazine, WANDS, Tasting Panel, Somm Journal and Sake Tips Blog.

He is currently Vice President of Wine for Wine Access Company and a sake educator and Ambassador

Group: Sommelier / Journalist / Buyer
Anna Marie Dos Remedios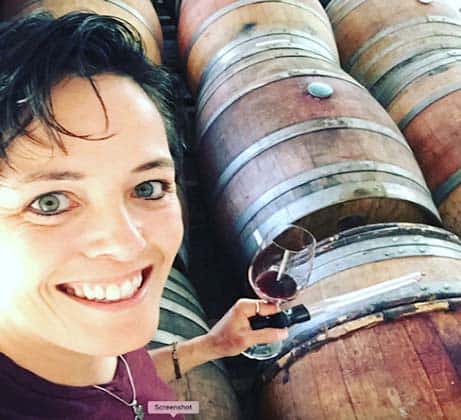 Idle Hour Wines
Yosemite Valley, CA
Winemaker / Proprietor

Anna Marie Dos Remedios is a former journalist turned winemaker who began her career in wine in San Benito County, where she was influenced by renowned winemaker Josh Jensen. She learned minimal intervention techniques from her mentor and produces single vineyard wines with native yeast and gravity flow. In 2008, she co-founded Idle Hour Winery in Oakhurst, CA, near Yosemite National Park and her 12-room inn and wine bar, the Queen's Inn. Anna Marie opened a second tasting room in Carmel Valley in the Monterey Bay in early 2014 and began judging wine competitions throughout California. In 2016, Anna Marie began hosting European wine tours yearly aboard AMA Waterways river cruises. In 2018, she was inducted into Les Dames d'Escoffier, the renown culinary organization. In 2019, Anna Marie expanded her winery to include a restaurant, focused on a scratch kitchen with Mediterranean cuisine to match her wines.

Group: Winemaker
Patrick Dodd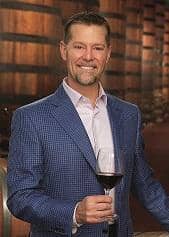 The Wine Dodd Consulting
Modesto, CA
Founder

Pat is a native of the state of Illinois, but moved to California in 1985 to work for the E. & J. Gallo Winery after earning a degree in political science and business from the University of Notre Dame. On June 30th, 2020—the date of his 35th anniversary—after a career spanning stints in Sales, Luxury Marketing, Trade Hospitality, Shareholder Relations, and Wine and Spirits Education; Pat retired from Gallo and launched a boutique Wine/Spirits Industry consulting company under his alter ego, "The Wine Dodd". His true passion continues to be Eno/Gastro Tourism and on-location "Edutainment" of people—from novices to experts—in the creation and enjoyment of wine and spirits products of every origin, type, and price point.

For the past 37 years, Pat has extensively studied the science and art of wine and spirits making in wineries, distilleries, and vineyards around the world; and at the University of California at Davis School of Viticulture and Enology. In 2001, he applied for and was accepted as a candidate for the Institute of Masters of Wine credential program (MW). In 2002, Pat tested for and passed both the Society of Wine Educator's (SWE) prestigious Certified Specialist of Wine (CSW) and Certified Wine Educator (CWE) exams, becoming one of fewer than 250 CWE's worldwide. In 2009, Pat passed the SWE's Certified Specialist in Spirits (CSS) exam; and in 2010 he passed the Court of Master Sommeliers' Certified Sommelier (CS) exam.

Group: Marketing
Mike Dunne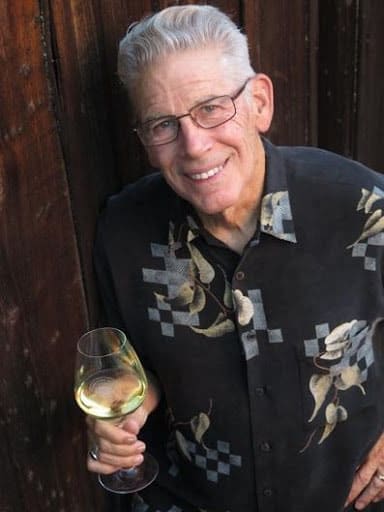 Wine Writer
Freelance Writer
Sacramento, CA

Mike Dunne is a longtime freelance writer based mostly in Sacramento, California. He spent most of his career with The Sacramento Bee newspaper, where he was food editor, restaurant critic and wine columnist. In retirement, he continues to write for various publications and platforms. He is the author of the newly published "The Signature Wines of Superior California: 50 Wines that Define the Sierra Foothills, the Delta, Yolo and Lodi." The book traces the evolution of the wine scene in these areas from the Gold Rush to today, with an emphasis on the past 50 years. That story is told largely through 50 wines of exceptional character, quality, and value, but Mike also rounds out the story with in-depth looks at what sets each appellation apart in terms of geology, climate, and culture. When he isn't writing, Mike is a frequent presence as a judge on the wine competition circuit, joining as many as 23 competitions in one recent pre-Covid year.

Group: Journalist
Traci Dutton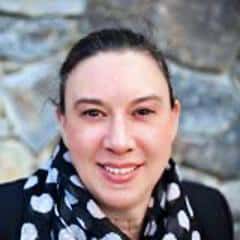 Culinary Institute of America
Napa Valley, CA
Food and Hospitality Expert

Traci Dutton is a beverage, food and hospitality expert based in the Napa Valley. With over 35 years of experience as a sommelier, consumer and professional educator, writer and beverage specialist, she currently teaches at the Culinary Institute of America's California Campus and the Napa Valley College. Building relationships in all areas of the beverage industry, creating and tracking trends and shifting tastes, and honing her service and hospitality skills are the foundation of her work ethic. Spirits, mixology, dining room management, food and beverage pairing and the practice of mindful tasting skills are also subjects she enjoys teaching but she loves to accept any challenge to bring an honest, fresh and enthusiastic point of view to what's in your glass and on your plate.

Group: Educator
Chris Eberle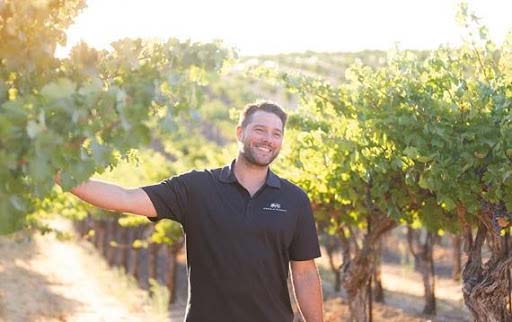 Eberle Wines
Paso Robles, CA
Winemaker

Chris graduated from Cal Poly in 2005 with a degree in agricultural business with a focus on marketing, as well as a minor in viticulture. Concurrently, he earned a diploma in enology from Washington State University. So why not put those talents to use close to home? Chris accepted a position at Eberle Winery as assistant winemaker in 2006. But by 2009 his wanderlust enticed him away from the Central Coast to look for opportunities in other winemaking regions…many of them. For fifteen vintages, Chris spent time expanding his winemaking knowledge in South Africa, Germany, New Zealand, Australia and France. That knowledge base would come in handy. In 2015 Gary Eberle, in his search for a new winemaker, contacted Chris in Australia and offered him the head winemaking job in Paso Robles.

Group: Winemaker
Gary Eberle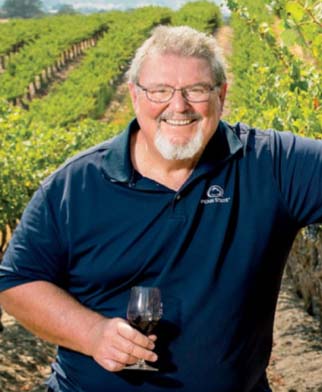 Eberle Wines
Paso Robles, CA
Winemaker

Gary Eberle, began his forty-year career in winemaking in the 1970's. After achieving academic and athletic success at Penn State University and while pursuing his doctorate in zoology at LSU, Eberle met a professor who introduced him to the world of wine and soon changed his life. In 1973, Eberle made his first trip to Napa and entered the UC Davis winemaking doctoral program. Four years later, Eberle was heading his family's Estrella River Winery. In 1980, he co- founded the Paso Robles Appellation and in 1983 Gary opened the doors to his own Eberle Winery. Today, Eberle handcrafts 30,000 cases of wine each year and consistently remains one of the highest award-winning wineries in the United States.

Group: Winemaker
Rick Fraga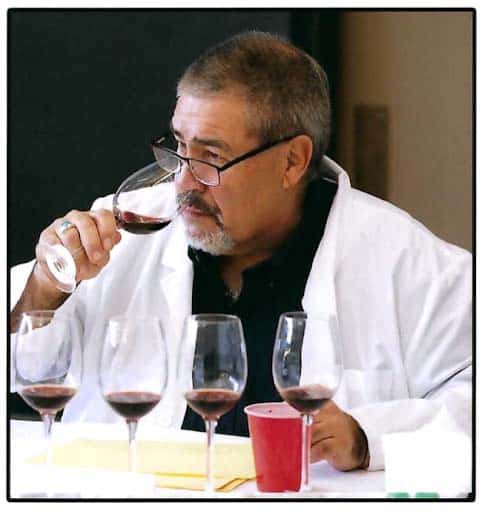 Madrigal Family Wines
Santa Rosa, CA
Educator

Rick Fraga is currently enjoying his time performing wine education for Madrigal Family Vineyards and has been working over 30 years in the wine industry. His wine experi- ence includes hospitality, education, Management, cellar work and sales for wineries including Greenwood Ridge, Dutcher Crossing, Martinelli, Robert Young, Wilson Winery, Bluerock and now Madrigal! Additionally, he has completed programs in Wine Busi- ness, Marketing, Evaluation and Service at Santa Rosa JC, he continues to work with the Wine Studies program at the JC as a guest lecturer.
Leading to this current segment of his life, Rick had a 24 year career in Telecommunica- tions Management, retiring from AT&T in 2005. His telecom career followed three years in the US army, then earning his college degrees at CSU, Chico. Over the years Rick has taken on the challenge of wine writing, assisting thewine edu- cation program at Santa Rosa Junior College and wine judging. Rick has been a pro- fessional wine judge since 2011, participating in the San Francisco Chronicle Wine Competition, The Rose Competition, the Lake County Wine Competition, Pacific Rim Wine Competition, Alameda County Wine Competition and the Sonoma County Harvest Fair.
Rick is a proud father of three grown sons and grandfather to five beautiful little girls. On his non wine related days you can find him, hiking, traveling, or just catching up with his family and friends. Rick believes that "Life is too short to drink bad wine"! His mission is not only not only trying to find great wines, but encouraging other to do the same.

Group: Marketing / Educator
Lucia Garcia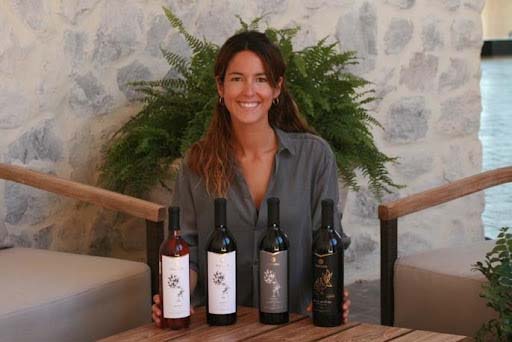 Parvada Wines
Coahuila, Mexico
Winemaker

Lucía García Alonso is the winemaker at Parvada in Coahuila, Mexico. She graduated in Biology and a master's degree in Oenology and Viticulture from the Polytechnic University of Madrid. Lucia discovered her vocation, while still a student, had the opportunity to work in Jerez, one of the oldest and most renowned appellations of origin in Spain. After completing her academic training, where she combined wine research projects at several universities, she acquired extensive international experience. Including work at Montes Alpha and Lapostolle, two emblematic Chilean wineries. In addition, her focus included specialization work with Riesling and Pinot Noir in the famous Moselle Valley of Germany. Lucia has also accentuated her skills with the cultivation and elaboration of Tempranillo grapes in Spain. Her experience has contributed to forging her own oenological identity, while creating unique and recognizable wines, always faithful to the typicity of the terroir.

Group: Winemaker
Luke Goldschmidt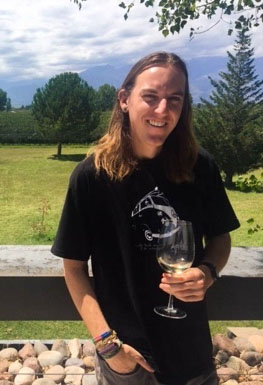 Goldschmidt Vineyards
Winemaker / Quality Technician

Growing up in Sonoma county, son to an international winemaker gave me an opportunity to see the world of wine in a global sense. After receiving a BS in Enology and Chemistry from Fresno State University the following 3 years were spent studying and working in premium wineries in California, France, Spain, Chile, Argentina and Australia as well as working in New Zealand and Italy in the low seasons. This has led me back to California, currently to work with my family's vineyards in the production of elegant red wines as well as working in the laboratory and quality at Sonoma-Cutrer Vineyards. With tasting experience spanning many countries, styles and varietals I have developed a recognition for quality in the large diversity of different wines around the world.

Group: Winemaker
Lucio Gomiero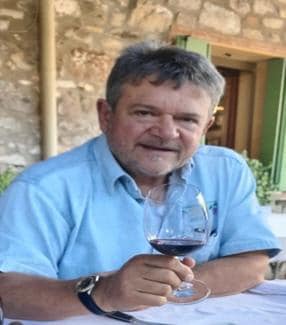 Vignalta Wines
Veneto, Italy
Winemaker

Lucio Gomiero, a winemaker, was born in Padua (Veneto-Italy). In 1980 Lucio planted his first vineyard in the volcanic soil of the Colli Euganei and established the Vignalta winery. Vignalta is recognized as a leader winery in the region for producing the fine claret. Since 1988 Lucio spends his time between Italy, where he continues to make wine, and in California, where he works on various agricultural projects.

Group: Winemaker
Kara Groom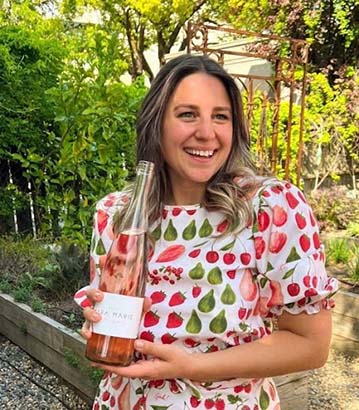 Kara Marie Wines
Winemaker

Growing up immersed in the wine industry of Sonoma County instilled Kara with a deep appreciation for wine and food. After completing her Bachelor of Arts in Communication Studies at Loyola Marymount University, Kara was encouraged (or as she says tricked!) by her winemaker father (Daryl Groom) to travel to Australia to work a wine harvest. Kara never intended to follow a career in the wine industry, but after one harvest, she was hooked. Gaining knowledge through experience, Kara completed six harvests, both at home and abroad, before returning to California to found her namesake brand, Kara Marie Wines. During this time, she also received a Certificate of Culinary Arts from San Francisco Cooking School. Through her travels, experiences, and education, Kara has emerged as an intuitive winemaker and adept chef, whose affinity for flavor allows her to craft award-winning wines. Her brand focuses on high quality wines designed to celebrate the everyday. She currently resides in California's famed Dry Creek Valley with her eight pet quail.

Group: Winemaker
Jane Halahan-Valentin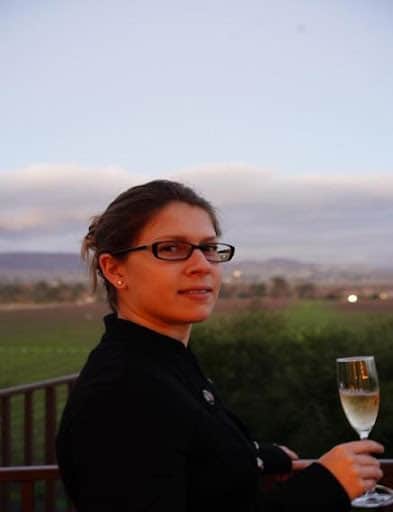 SipSipShare
Enologist

Jane Halahan Valentin is a luxury winemaking professional who has served as a winemaker to Beringer Vineyards and Stags' Leap Winery. She studied Winemaking at UC Davis while getting her Master's at Sonoma State University. Her goal is to showcase the extensive possibilities of traditional varietals, and to make wine that is lush with rich complexity and opulent tannins. In addition, Jane offers fun and friendly classes in wine, winemaking, and tasting via Airbnb and website sipsipshare.com.

Group: Winemaker / Educator
Rafael Hernandez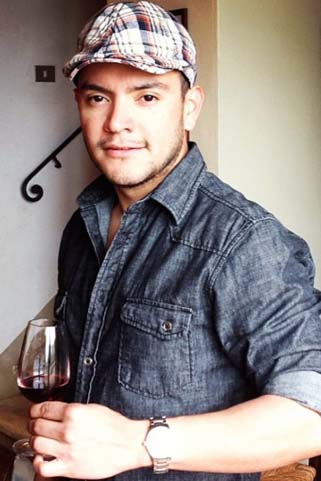 Trinity Wine & Spirits
Division Director
Sommelier

Growing up an Orange County native, Rafael was born to Salvadorian immigrants blessing him with a passion for the simple things in life. His career has taken him to special corners around the world where good wine is made. He's worked in several fields of the wine industry since 2001. Rafael, a certified sommelier, is currently the Western Division Director for Trinity Wine and Spirits, an importer of wine and spirits that has a national presence throughout reputable distributors across the country

Group: Sommelier
Rob Holder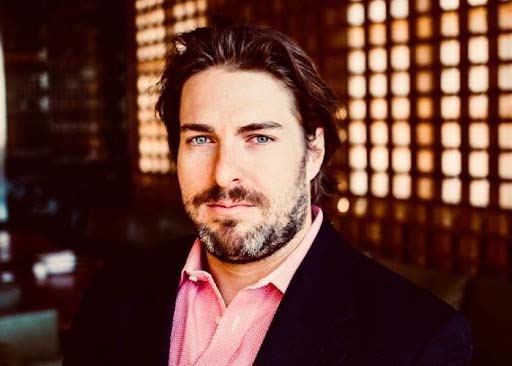 JNK Concepts
Director of Procurement

Rob Holder is Director of Procurement for International Cuisine with emphasis on beverage but covering all components of a growing group of restaurant concepts. He discovered his passion for wine 20 years ago and translated that to work as a wine buyer for Valley restaurants. In 2011 he joined JNK Concepts as Beverage Director. His work within the group led Rob into the world of sake and shochu, inspiring the Sake Professional Certification he earned in 2012. He has since accumulated 10 years of sake and shochu buying experience. Following the acquisition of JNK Concepts he took a position with International Cuisine and has overseen purchasing for establishments in Scottsdale/Phoenix, Chicago, San Francisco, and Houston.

Group: Buyer
Sherrie Holzer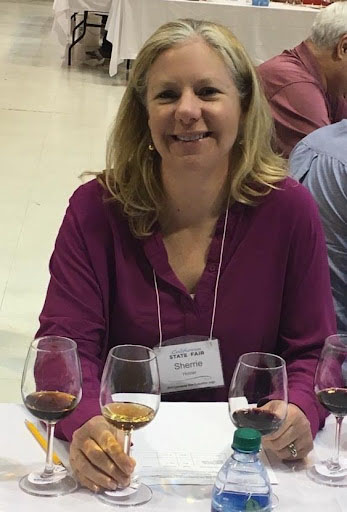 Rava Wines
Paso Robles, CA
Winemaker

Sherrie Holzer moved to beautiful Paso Robles wine country to make wine in 2007, after getting her start at J Sparkling Wines in Healdsburg. Sherrie earned her Wine Business Management Certificate from Sonoma State and her Enology and Chemistry degrees at Fresno State.She has WSET Level 3 Certification and has been judging professionally at commercial wine competitions since 2010.
In Paso Robles, Sherrie made wine at Castoro Cellars for 11 years producing over 30 different wines annually including Rhône, Burgundy, Spanish, and Italian varietals. Castoro Cellars has 1400 acres of certified organic vineyards and also owns one of the largest custom crush production facilities on the Central Coast.
In 2018, she started her own wine consulting business and is currently working for Plata Wine Partners, covering vineyards and wine making on the Central Coast from Monterey down to Santa Barbara. Plata Wine Partners is the largest, independent California Coast grape grower that specializes in Private Label brands.
Most recently, Sherrie has come full circle and is making sparkling wine again for Rava Wines in Paso Robles. Sparkling wine has always been her true love and calling. Rava is a boutique, sparkling wine house, making bubbles using the time-honored Methode Champenoise technique, state-of-the-art equipment, and the best fruit in Santa Lucia Highlands.

Group: Winemaker
Mike Horn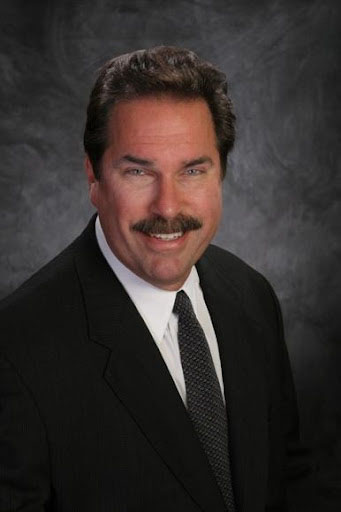 CRN Digital Radio
Host of "What's Cookin"
Los Angeles, CA
President

Michael Horn is President/CEO of CRN Digital Talk Radio, the nation's largest radio syndicator to multiple platforms. CRN is heard on AM/FM Radio, Satellite Radio, Cable TV, Internet, Mobile and streaming Applications, via podcast and end even on ROKU and Apple TV. Michael is the host of the daily "What's Cookin' Today" show, the nation's food, wine, travel, health, wealth and entertainment show and "The What's Cookin On Wine" show. Michael has reported and covered major wine events around the world including Auction Napa Valley, The Sonoma Showcase Of Wine and Food, Kaanapali Fresh, the Hawaii Food and Wine Fest and many more. He produced "Brown Bag Wine Tasting" with William Shatner and is proud to return to judge the Los Angeles International Wine Competition.

Group: Journalist
Stacie Hunt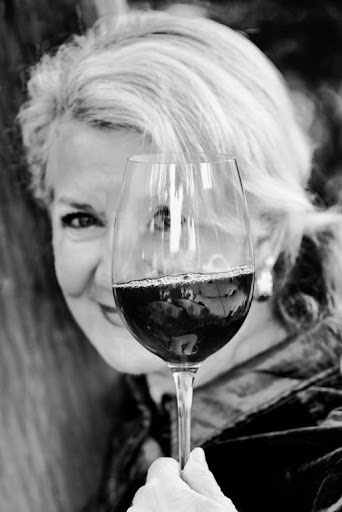 Splash Productions
Los Angeles, CA
Founder / Sommelier

"Stacie is a Certified Silver Pin Sommelier, AIS and Co-founder of SPLASH Productions, producers of Wine, Cuisine & Art exhibitions and video documentaries and producing/hosting live streaming shows for wineries and regions.* As an Emmy-Award winning journalist, she contributes her column to the award-winning online magazine, MY LA Lifestyle and other publications. Additionally, she is an international wine judge and, a taster for Wine & Spirits Magazine.

Stacie serves as Vice President on the board of the National Association of Wine Retailers and is an adjunct professor at Cal Poly and UCLA. In this capacity Stacie co-created the Certified American Wine Specialist course for the North American Sommelier Association.

Stacie is producer of the one-hour award-winning documentary for Wine Spectator magazine and producer of dozens of Satellite Media Tours featuring wineries. She is an Emmy and Belding Award winner for her news and journalism work with NBC. As a product/brand spokesperson she has conducted international webcasts and shows for Bertolli Foods and Saeco and spokesperson for the Baja Winemakers."

Group: Marketing
Angela Jabour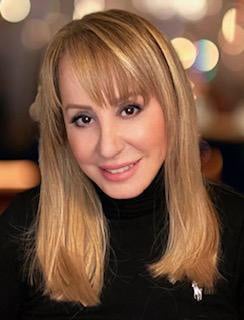 Club 33 at Disneyland
Anaheim, CA
Sommelier

Angela Jabour has worked for the Walt Disney Company for over 45 years. Angela began her fine dining career as a food server at Walt Disney's Club 33, a private membership club located inside Disneyland's New Orleans Square. In 2013 Angela became a Certified Sommelier with the Guild of Sommeliers. She studied under the direction of Peter Neptune, a Master Sommelier and Master of Wine, becoming a French Wine Scholar and a WSET Level III Advanced Sommelier. She is continuing her WSET education and is currently completing the WSET IV Diploma program. In 2018 Angela was nominated and inducted into the Chaîne des Rôtisseurs, the oldest and largest food and wine society in the world. Currently Angela is a server/sommelier at Club 33 providing members and their guest's premier wine pairing experiences. Angela treasures her years at Club 33 not only for her love of food and wine, but because of the lifetime of magical memories she's made with the Club 33 members and their guests. Angela is also involved in Disneyland's annual Food and Wine Festival where she participates as a speaker for the festival's champagne class. Although champagne has been the emphasis of her studies, Angela has enjoyed extensive travel to the wine regions of France, Italy, Spain, and the United States. The study of world cultural wine traditions and wine theory are two things Angela will continue to enjoy and study for a lifetime.

Group: Sommelier / Buyer
Margie Jones, PhD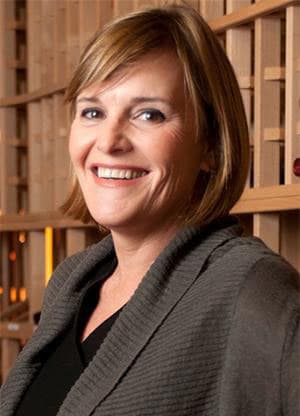 The Collins College of Hospitality Management
Pomona, California
Interim Dean / Certified Wine Educator

Dr. Margie Ferree Jones is the interim dean of The Collins College of Hospitality Management. Dr. Jones has been a member of the college faculty as a professor at Cal Poly Pomona since 1990. She has a Ph.D. in Educational Studies from Claremont Graduate University, a master's degree in Hotel Administration from Cornell University and a bachelor's degree in Economics from Indiana University.
Perhaps best known as "the wine professor", Dr. Jones is a certified wine educator (CWE) and a certified sommelier (CS). She has taught courses in strategic leadership, marketing, special events, food & beverage, and hotel/resort planning & development. In her early tenure with the college, she acted as the business manager for the college's Restaurant at Kellogg Ranch (RKR) for over ten years.
Dr. Jones is the lead instructor and faculty coordinator for the Club Management Association of America's (CMAA) Business Management Institute's Leadership Principles program offered exclusively in Los Angeles. She has been a board member of the Society of Wine Educators (SWE) for over ten years and is currently serving for the next two years as board president. She has judged several international wine competitions and was the steward for the L.A. International Wine Competition from 1999 to 2019.
Prior to joining The Collins College faculty, Dr. Jones worked as a manager in food & beverage with Four Seasons Hotels & Resorts. She has also worked for VMS Realty, Hyatt Hotels, and RCI International.
Jana Kravitz Plissonneau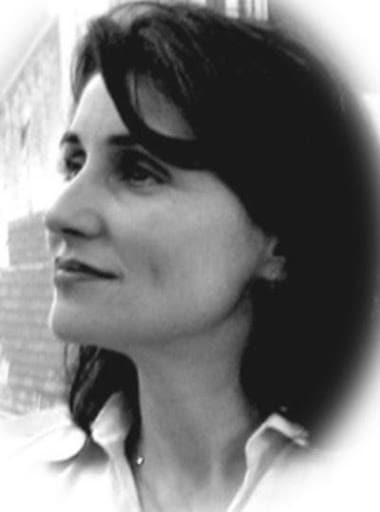 Vinanimus / Planet Bordeaux
Bordeaux, France
Founder

A native New Yorker living in Bordeaux, Jana proudly represents the vignerons competing in the Special Competition for Bordeaux & Bordeaux Supérieur AOCs. She and her husband, Luc, own Vinanimus/Make My Day Productions, a company specializing in communications, sales & marketing, and film production.

Group: Marketing
Wing Lam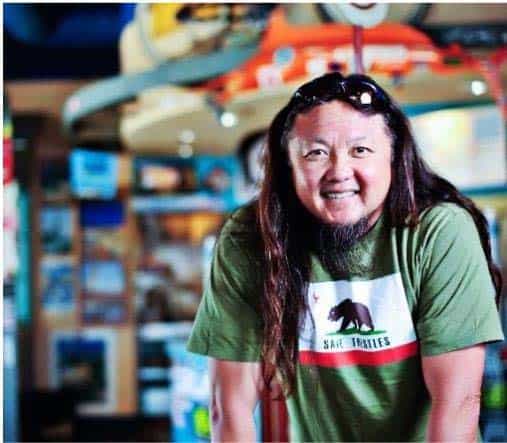 Wahoo's Fish & Tacos
Orange County, California
Founder, Chef & Buyer

Wing Lam is the eldest of the three founding brothers and the enigmatic character widely recognized as the face of the iconic Wahoo's Fish Taco brand. A 30-plus-year restaurant industry veteran, he is often in the public eye participating as a panelist and speaker at global events such as the IEG Conference and guest lecturing for MBA programs at Yale, UCLA and USC. In addition to being featured on the ABC hit show "The Secret Millionaire," Lam also starred in a national Merrill Lynch commercial and two Food Network shows, "Unwrapped" and "Beach Eats USA," he actively supports and attends many national and local community-based events. Wing and his brothers have been named among the 500 Most Influential by the Orange County Business Journal, with Wahoo's Fish Taco the recipient of the Golden Foodie Award and Best OC Brand by OC Weekly. Wing graduated from San Diego State University with a B.S in science and a minor in Spanish. Wing has been a long-time wine judge at LA Wine and Spirits competition

Group: Chef
Tony Lawrence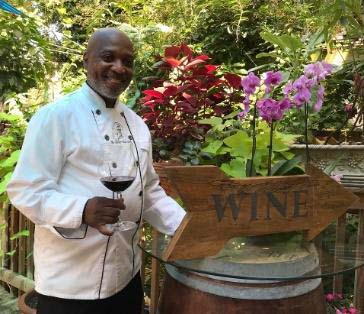 The Global Winechef
Philadelphia, PA
Chef / Sommelier

Tony Lawrence, The Global Winechef talented chef, sommelier, international wine and food judge, educator/lecturer and writer.
In 2002, he created a startup, the owner of "A Winechef For You, LLC", creating wine dinner experiences and branding company, promoting truth to wine pairings, a think tank advocating and sharing globally our wine's history of art, the science of terroir & sense of place/culture, that melds wine to food. He develops wine pairing programs for the global wine trade, associations, groups, college culinary/wine programs and wine festivals. A large percentage of his writing are for retail wine shops that have a need for a wine pairing point of sale program like NAPA ROCKS PAIRINGS & LODI RULES.
From a Vocational Culinary School to a full scholarship in the first class of Widener University Hotel Restaurant/Culinary program, earning a BS degree, he interned at the Hotel Krone Assmannshausen, in Rudesheim, Germany. Tony was in the first graduating class of the CIA Pro-Chef program in 1998, at the Culinary Institute of America in Greystone, (Napa, CA). In 2010, he became a Napa Valley Certified Wine Educator. Tony has attended the Napa Vintner Wine Writer Symposiums for 10 years and honored to be a speaker one of those years. He has been a member and lecturer with Society of Wine Educators, American Wine Society, German Wine Society, Tasters Guild Society, Vancouver Playhouse International Wine & Food Festival, The Annual Zinfandel Festival, The Lodi Lake Zinfandel Wine Festival and Pennsylvania Wine Festival. Lawrence was appointed to the Pennsylvania Wine and Spirit Advisory Council [PLCB] in 2010 and still presides on the council.

Group: Chef / Sommelier
Adam LaZarre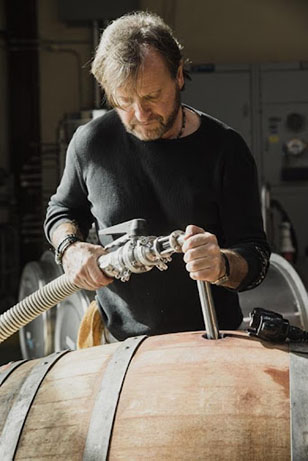 Lazarre Wines
Wine Hooligans
Paso Robles, CA
Winemaker

Adam LaZarre is a veteran winemaker with nearly 20 years of experience behind him. Previously, he was the Vice President of Winemaking for Hahn Estates winery in Monterey County and was part of the team that created such superstar wines as Rex-Goliath and Cycles-Gladiator. Prior to that, Adam produced wines for a number of Central Coast and North Coast wineries as well as participated in the production of wines in Chile and in Spain.

Adam first fell in love with wine while serving honorably in the U.S. Navy. Rather than continue his military service, he chose to enroll in Fresno State's highly acclaimed Enology program where he graduated, despite all the wine he drank while in school. During his studies, he fell in love with and subsequently relocated to the Central Coast of California where he produced wines for Elliston Vineyards, Jekel Winery, and Constellation Wine Company.

Adam is one of the most accoladed winemakers in California, with Best-of-Show wins at the most prestigious wine competitions in the world including the L.A. International Wine Competition where he is the only three time winner of this respected wine competition. In 2005, Adam was named "Winemaker of the Year" in the Sacramento Bee and was also named "One of the Top Five Winemakers" in the San Francisco Chronicle in 2006. Earlier in 2012, Adam was ranked #69 on IntoWine.com's "100 Most Influential People in the US Wine Industry".

Group: Winemaker
Theodora Lee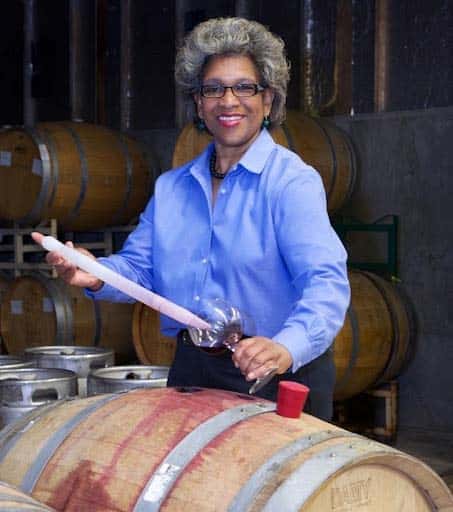 Theopolis Vineyards
Yorkville, CA
Winemaker / Proprietor

Ms. Theodora Lee, a San Francisco law firm senior partner and trial lawyer, is the founder and owner of Theopolis Vineyards. Her passion for wine began upon her arrival to San Francisco from Texas in 1987, primarily due to the influence of her law firm mentors, many of whom owned vineyards. This led Ms. Lee to take several viticulture classes at UC Davis, before deciding to develop her own vineyard. In 2001, Ms. Lee purchased sheep land in the Yorkville Highlands of Anderson Valley, and began developing her vineyard. Finally, in 2003, Ms. Lee planted her vineyard, and adopted her Greek name, from pledging Delta Sigma Theta Sorority, and established Theopolis Vineyards.

In the wine world, Ms. Lee is known as Theo-patra, Queen of the Vineyards. Wine Critic Robert Parker bestowed upon wine made from grapes harvested from Theopolis Vineyards a stellar rating of 94-96 points, a spectacular showing for the vintner's first harvest in 2006. Emboldened by the great fruit produced by the land, Ms. Lee, a bold and dynamic Texan, decided to bottle her own wines in 2014. In addition to bottling the richly intense and flavorful Petite Sirah, Theopolis Vineyards strikes a lighter note by bottling a Symphony, a white wine grape, which is a crossing of Muscat and Grenache Gris. Ms. Lee also bottles the unique Rosé of Petite Sirah, a Yorkville Highlands Pinot Noir, and a Santa Lucia Highlands Pinot Noir. Recently, Theopolis Vineyards has expanded its production and is now bottling Theo-patra's Cuvée Cerise and Theo-patra's Cuvée Blanc series.

Group: Winemaker
Keith Mabry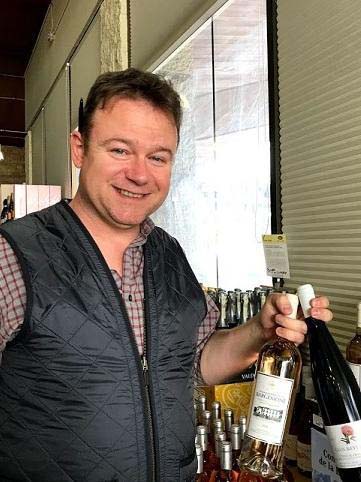 K&L Wine Merchants
Los Angeles, CA
Import Director

Keith Mabry graduated from the Collins School of Hospitality Management at CSU Cal Poly Pomona. During a wine class, he tasted a wine that changed his life forever, a German Riesling from the Mosel. After completing the course, Keith knew his passion had become wine and he became the teaching assistant for the wine course several times. While finishing his degree he began working at Wally's, one of Los Angeles's top retail stores. There he quickly worked up through the ranks of salespeople and became the Sales Manager and Spirits Buyer. After a few years, he moved over to Los Angeles Wine Company where he became the General Manager. In 2007, Keith was recruited by K&L Wine Merchants, one of California's largest independent wine retailers, to help launch their newest location in Hollywood. He came on board as the Sales Manager and ultimately has become the Import Director for the Hollywood location.

Group: Wine Buyer
Jeff Mangahas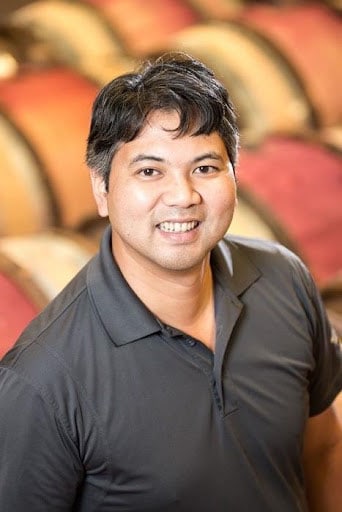 Williams Seylem
Healdsburg, CA
Director of Winemaking

Jeff Mangahas is the VP Director of Winemaking at Williams Seylem. On most wine tasting trips with friends, conversation tends to center on the beautiful surroundings, the aromas in the glass, and where is everyone having their next amazing meal. When Jeff started wine tasting back in his 20's, the question that kept popping into his head was "why does this wine taste the way it does?" It would be this burning curiosity about what happens before wine enters the bottle that would lead Jeff to leave a career as a medical research scientist and enroll in the UC Davis winemaking program. Jeff has graduated with an M.S. in Enology and then takes on his first harvest with Artesa Vineyards. Soon after, Jeff has become Assistant Winemaker at Dutton-Goldfield, digging into the world of cool-climate Pinot wine growing. Then he was on to the role of Winemaker at Hartford Family Winery, specializing in Pinot Noir from Russian River Valley and Sonoma Coast appellations. Today, as Winemaker at Williams Seylem, Jeff continues to ask the question of what makes a wine taste the way it does, now tempered with, "how can we coax the best out of each vintage?" Jeff also brings another perspective to the making of wine as a gardener and home chef.

Group: Winemaker
Stefania Marcuz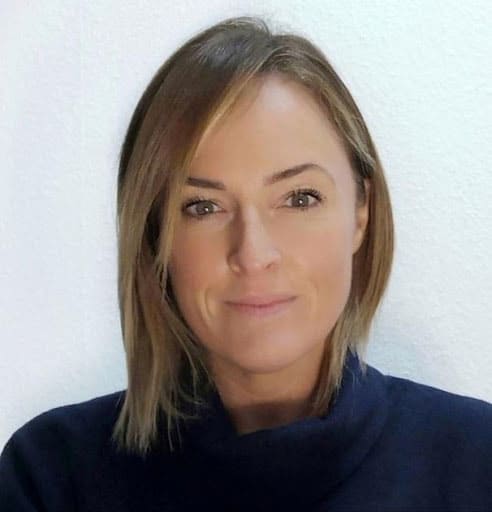 Friuly & Veneto
Veneto, Italy
Delegate/Ambassador

Stefania Marcuz is an expert in Science and Culture of Food and in Sensory Analysis applied to the Food & Beverage sector. She is a professional and certified taster of wine, olive oil, honey, cheese, coffee, olives, chocolate, grappa & spirits, etc., and is Judge and Panel leader in the juries of some of the most prestigious national and international competitions and guides of the sector. Moreover, she works as a Quality & Marketing Consultant by important and award winning agri-food companies and as a Food & Beverage Consultant, Trainer and Project Manager for private and public companies, institutions, organizations, exhibitions and trade fairs in Italy as well as abroad. Furthermore, due to her international working experiences and indepth knowledge of several agri-food products, she works as a consultant for some important Italian and foreign Food & Beverage buyers and distributors. She also holds the position of Member of the National Board of the European School for Sommeliers as well as of its Delegate for the Friuli Venezia Giulia Region and Eastern Veneto.

Group: Marketing
Monica Marin, WSD, IWS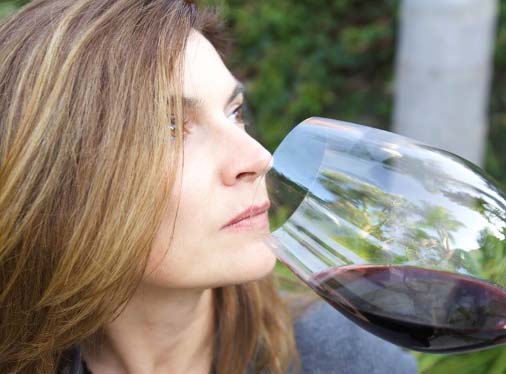 Wine House
Los Angeles, CA
Educator

WSET Diploma/French Wine Scholar Instructor/Spanish Wine Scholar Instructor/Bordeaux Ecole du Vin Instructor/Napa Valley Educator/ German Wine Academy Certified / WSET Intermediate, Advanced & Diploma Instructor/Sherry Wine Educator/Rioja Certified Educator/ MW Candidate/2019 WSET Best Educator of the year Nominee/Winner of the Worldwide Best French Wine Scholar Instructor 2019. Monica was born and raised in Madrid, Spain. She attended the Complutense University of Madrid, where she graduated with a B.A. in communications, advertising, and public relations. She then moved to London where she held several executive positions at marketing and hospitality companies. Her numerous celebrity clients demanded the best wine and cuisine. To meet the expectations of her famous clientele, Monica enrolled in the Wine and Spirits Education Trust where she successfully completed all the wine certification levels and earned the WSET Diploma. She is currently enrolled in the Master of Wine program.
Throughout her career, Monica has visited the best wine regions of Italy, Spain, and France, falling in love with the culture, wine and gastronomy in Toscana, Bordeaux, Champagne, Jerez, Rioja and Ribera del Duero. She has also traveled extensively in Germany, California, Chile and Uruguay.

Group: Educator
Lulu Martinez Ojeda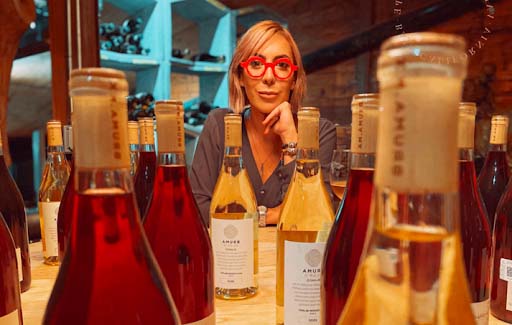 Bruma Wines
Baja, Mexico
Winemaker / Partner

Lulú Martínez Ojeda is a proud Ensenada native. As most of the Ensenadenses, Lulú grew up surrounded by wines and food, which led her to study Viticulture and Oenology in Bordeaux, France. In her own words: "I never thought of going anywhere else in France to study wine. I saw Bordeaux as the world's wine capital, so I didn't want to be anywhere else." When she graduated started working at Chateau Brane-Cantenac, second Grand Cru Classe, a winery owned by Henri Lurton and known as one of the oldest and most lauded houses in Bordeaux, France. On 2014, Lurton decided to invest outside of Bordeaux in Martinez's hometown of Ensenada, in the surrounding Valle de Guadalupe. So, she decided to head back home:
"It's amazing to be making wine in my hometown after 15 years in Bordeaux. I feel that I am a small continuation of what my ancestors started here years ago". Lulú ́s family was one of the 13 founding families of Ensenada, and as a woman winemaker coming back to her country – where patriarchy is very much alive – she is proud to call herself a feminist: "My mother is my role model. She has supported me unconditionally. I'm proud of my strong grandmothers that always pushed me to be independent. I'm proud of my aunts and cousins that are hardworking women who managed to work and raise children in a society where it's not always well seen. Thev have been my inspiration, along with all those Mexican women that, after a long day of work, come back home to start a harder shift, that of wive's and mothers". Lulú is a forward thinker, who loves creating complex wines, with varietal typicity, natural freshness, aromatic finesse and balance. In her PLAN B and OCHO line of wines, she aims to let the land do the talking. And yet, she's doing much more than that.

Group: Winemaker
Kim McPherson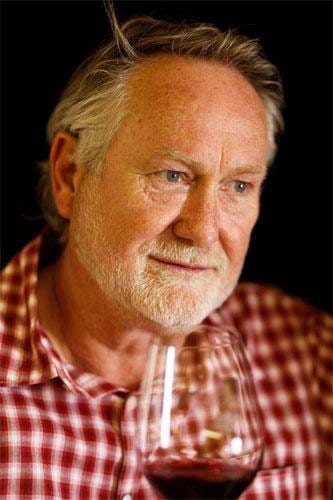 McPherson Cellars
Texas
Winemaker / Proprietor

The McPherson's have been a pioneering family in grape growing and winemaking in Texas for over 50 years. The family patriarch, Dr. Clinton A. "Doc" McPherson, was one of the "Fathers" of the modern Texas wine industry. In 1976 "Doc," a Chemistry professor and Bob Reed, a Horticulture professor at Texas Tech University founded Llano Estacado Winery in Lubbock, the first post-Prohibition Texas winery. Until his passing in January, 2014, "Doc" remained one of the state's prime grape growers and was the first in Texas to plant Sangiovese in his Sagmor Vineyard. Kim's mother, Clara, while a professor in Texas Tech's Department of Food Nutrition Science, established the university's Hotel Restaurant Management degree program. His younger brother, Jon, has been a winemaker in Temecula near San Diego, CA, for over twenty years and has twice won the prestigious "Golden Bear" award for the most medals won in a single year in CA. Kim graduated from Texas Tech with a degree in Food Nutrition Science and then completed the Enology and Viticulture program at the University of California at Davis. He worked at Trefethen in Napa Valley before returning to Lubbock as winemaker for Llano Estacado from 1979 until 1985 and for Cap*Rock Winery from 1990 until 2007 where he also made McPherson Cellars. Kim and Jon produced wines together in California under several labels including Il Fratello and Cucamonga Cellars. Kim's Texas wines have won over 500 medals in state, national and international wine competitions including several Double Gold Medals at the prestigious San Francisco International Wine Competition and numerous Best of Class awards. Kim and "Doc" were inducted into the Who's Who in Food and Wine in Texas Hall of Fame in 1999 and Kim created the McPherson Cellars label in 2000 to honor his father. He converted the historic 1930's era Coca Cola bottling plant in downtown Lubbock into a winery and McPherson Cellars opened in the fall of 2008. It is one of the most beautiful, modern and efficient wine facilities in Texas and one of the most unique wineries in the country. In 2013 Kim was ranked # 20 on a list of the Top 100 Most Influential U.S. Winemakers and McPherson Cellars was # 87 on the Top 101 Wineries for 2014 and moved up to # 83 in 2015. He continues to play an innovative and dynamic role in the development of the Texas wine industry.
Kyle Meyer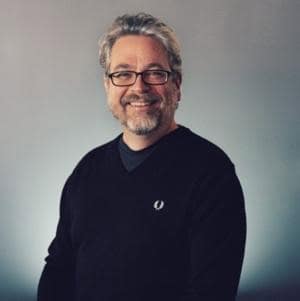 Wine Exchange
Santa Ana, CA
Director of Purchasing

Kyle Meyer is the president and director of purchasing for the Wine Exchange in Santa Ana, California. Having tasted "more than 80,000 wines" in his 20-plus years in the business, Meyer has traveled to all major winegrowing areas of the world; his focus remains on France, Italy, Germany, Spain, Austria, Australia, as well as the U.S. He has been published in the L.A. Times, Details Magazine, Slate.com and on syndicated radio nationwide, including multiple appearances on "The Tasting Room with Tom Leykis."
Ann Miller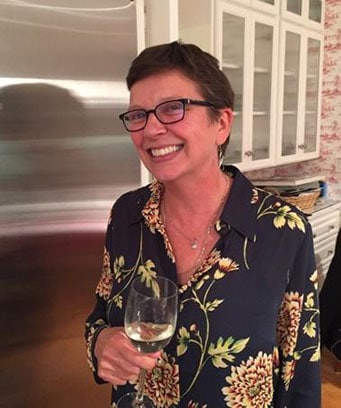 Les Bourgeois Vineyards
Missouri
Director of Marketing

Ann Miller works with Les Bourgeois Vineyards, a top producer of regional varietal wines in the Midwest. Ann has served as a wine judge for several national and international wine competitions including the San Francisco Chronicle Wine Competition, the Florida State Fair International Wine Competition, and the Los Angeles International Wine Competition.

Group: Marketing
Mark Newman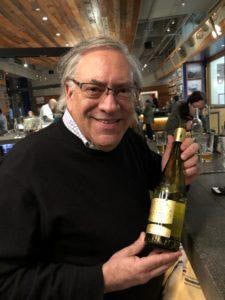 ACCOLADE BRANDS
Studio City, CA
CEO

Mark A. Newman of Studio City, California has been Chairman and CEO of three wine & spirits industry companies and has spent a lifetime in the industry. Mark is currently consulting for wineries in the south of France, Bordeaux, Italy, Spain and California. In his over 35 years in the wine industry, he has owned the largest per unit wine & spirits retail chain in Arizona, held key California winery positions as well as senior level executive positions in the wine distributing business. Mark has also produced wine in both California and France. He received his education at the University of Southern California in Business (Marketing & Finance) and is a member of several wine industry trade groups. Mark was inducted into the prestigious Commanderie de Bontemps du Medoc et Graves recognizing his years of dedication to the wine industry, and is Maitre Consiels of Gastronomy, an honor bestowed by the French Minister of Agriculture, and he has previously had his palate insured for one million dollars.
Robbie Jo Oliver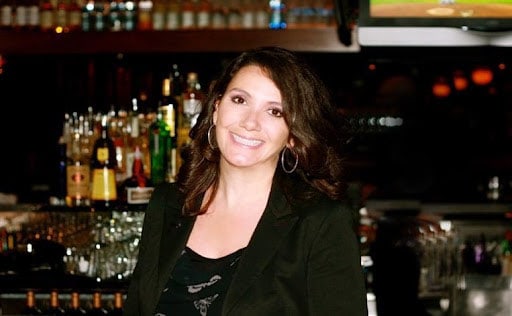 Mastro's Restaurants
Los Angeles, CA
Senior Director of Wine & Spirits

Sr Director Wine & Spirits /Training – Mastro's Restaurants
Robbi Jo has been working with Mastro's for over 22 years. She started as a bartender at the first Mastro's Now she heads all 18 Mastro's Wine & Spirits programs. Robbi Jo also works on all training including new store openings. She believes she has a true dream job because she gets to learn and teach wine and service and it all revolves training great hospitality. He favorite mantra is "Wine is Fun!"

Group: Buyer
Charlie Plummer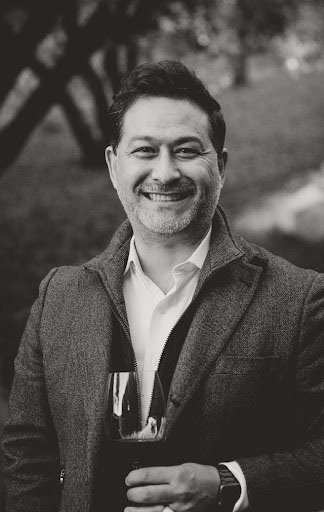 Amulet Estate
Napa Valley, CA
Director of Sales
Sommelier

Charlie Plummer – Certified Sommelier, Certified Specialist of Wine Director of Sales, AMULET Estate From humble beginnings in the Hawaii restaurant industry and wholesale distribution, Charlie Plummer continues to be a wine industry influencer, educator, and key stakeholder in winery brand development, team building, and operations.
As the Sales & Marketing Manager for an upstart micro-brewery, Kona Brewing Company, his hands on approach and style innovations helped to develop the brand from a micro "local" brewery to a West Coast regional craft beer. A career transition, with family owned Sebastiani winery, was followed by a decade of winery mergers and acquisitions via Constellation Brands & Beam Global Wine & Spirits. With a desire to share knowledge, mentor others, and guide smaller agrarian winery operations forward, Charlie was recruited back to family-owned wineries and made significant improvements and contributions at Hess Collection, Jackson Family, Merryvale Vineyards, and Paul Hobbs Wines.
Along this 20-year path, Charlie achieved certifications through the Court of Master Sommeliers, the Society of Wine Educators, and the Sonoma State University Wine Business program. Charlie has acted in advisory roles for restaurant associations, college culinary curriculum programs, and with Operation Homefront. For over 5 years he was the Master of Ceremony and host of The Golden Foodie Awards 'Chef Series', which highlighted Southern California chefs and restauranteurs through the Sub- Zero & Wolfe culinary center.
Residing in Napa County, CA, he is an advocate for sustainability in farming and adopts a locavore sourcing lifestyle. Charlie is an active board member of the American Canyon Community Parks Foundation and currently presides as Director of Sales for AMULET ESTATE, a boutique winery focused on single heritage site wines. He continues leading this family-owned estate in global campaigns, marketing strategies, corporate partnerships, education, and sales.
Group:
Sommelier / Marketing
Ramon Ramos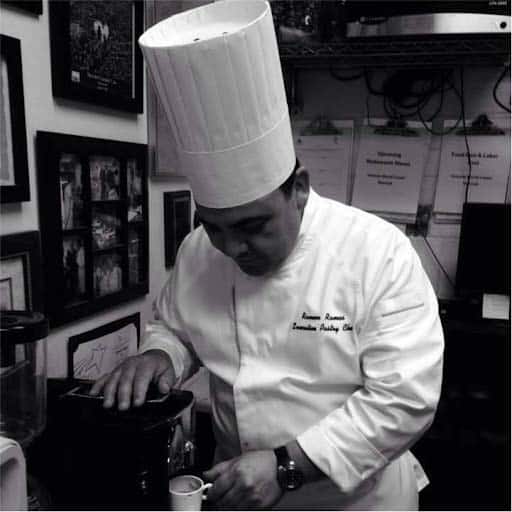 Sheraton / Fairplex
Pomona, CA
Executive Chef

Group: Chef
Shawn Richcreek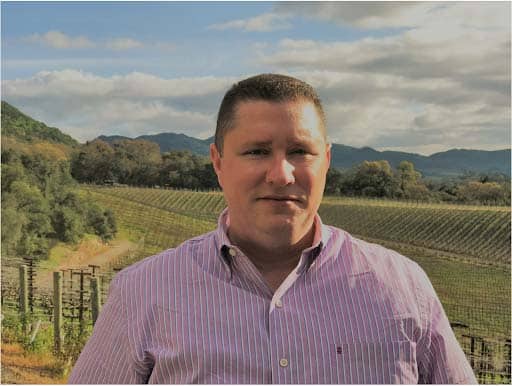 Total Wine & More
San Bernardino, CA
West Coast Regional Business Partner

Shawn Richcreek is passionate about people, passionate about wine education and most importantly, he is passionate about providing amazing customer experiences! He is currently the West Coast Regional Business Partner for Total Wine & More, supporting 65+ locations. Shawn also teaches wine education classes for California State University San Bernardino's Osher Institute in Palm Desert. Prior to Joining Total Wine & More, Shawn worked for 13 years for Beverages & More where he was the Director of Training for their retail stores. Prior to that, Shawn was the Southern California wine buyer for Cost Plus World Market and has worked on the retail side of the Wine and Spirits business in Southern California for more than 25 years. Shawn is a Certified Sommelier and a Certified Specialist of Spirits

Group: Sommelier / Buyer
Emily Saladino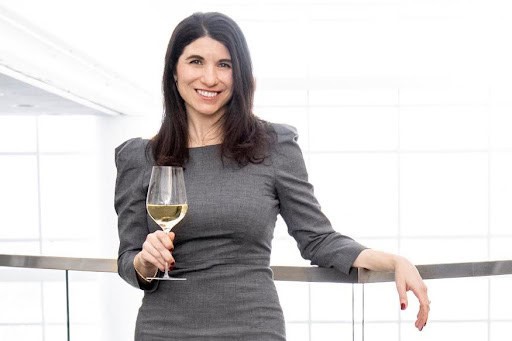 Wine Enthusiast Magazine
New York, NY
Writer

Emily Saladino is a writer, editor, and recipe developer based in New York. Previously the Digital Managing Editor of Wine Enthusiast and Editor in Chief of VinePair, she currently works as a Writer at Large at Wine Enthusiast, where she writes features, reviews wines, and tests and develops recipes. She also contributes to The Washington Post, Bloomberg, Bon Appetit, New York Magazine, Food & Wine, and others. A former professional cook and bartender, she holds a Culinary Arts Degree from The French Culinary Institute and Level II Certification from The Wine & Spirit Education Trust.

Group: Journalist
Carol Shelton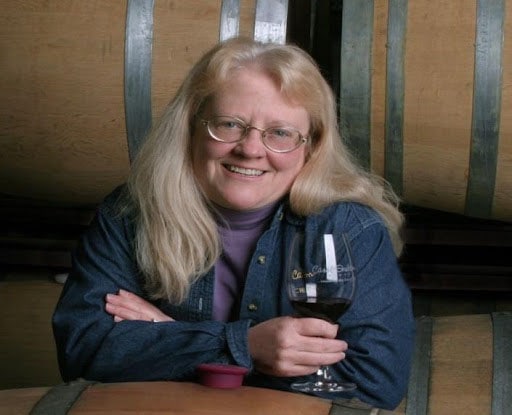 Carol Shelton Wines
Sonoma, CA
Winemaker / Winemaker

Carol Shelton has had an illustrious 44-year career in the wine industry. While getting her Enology degree from UC Davis, Carol worked with Dr. Ann Noble, of Wine Aroma Wheel fame. As one of the first few women to receive her BS in Enology in 1978, Carol worked for Robert Mondavi, Saltram's in Australia's Barossa Valley, and in 1980 at Buena Vista, where she was mentored by the great Andre Tchelistcheff. As Winemaker for Windsor Vineyards from 1981 till 2000, her wines drew great acclaim, and she earned the title of "Most Awarded Winemaker in America" as well as "Winemaker of the Year" five times. Carol left Windsor in early 2000 to form Carol Shelton Wines with her husband, Mitch Mackenzie. Their goal is to craft small lots from carefully selected vineyards, with Zinfandels and Rhône wines as their focus and passion.

Group: Winemaker
Bob Small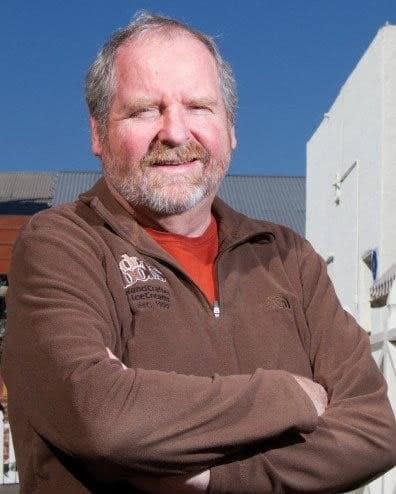 Cal Poly Pomona, School of Hospitality
Pomona, CA
Professor Emeritus

Robert Small, Ph.D., is professor emeritus and former dean of Cal Poly Pomona's Collins College of Hospitality Management. In addition to serving as dean twice, he taught management, wine and beverage courses in his 30-year career. He completed a university textbook, with his wife Michelle Couturier, Beverage Basics: Understanding and Appreciating Wine, Beer, and Spirits released by John Wiley in fall 2011. For 14 years he chaired the Los Angeles International Wine & Spirits Competition and continues to judge wine at several international competitions throughout the country. Bob also leads food, wine and culture trips to Europe sponsored by the Collins College and Cal Poly Pomona University twice a year and was the proprietor of Dr. Bob's HandCrafted IceCreams from 1999 to 2016.
Chris Taylor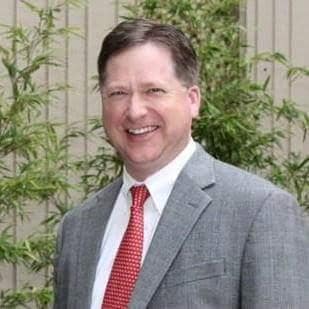 Conrad Hilton College at University of Houston
Professor & Director of the Beverage Management Program

Chris Taylor, Ph.D. is an award-winning researcher and wine educator whose expertise is in wine and wine marketing. Dr. Taylor has been long active in the Texas wine industry and was a manager for Glazer's Domaines & Estates division, prior to the merger with Southern. He also held several positions at Eastern New Mexico University, including Dean of the business college. Currently, he is a tenured professor at the internationally recognized Conrad N. Hilton College at the University of Houston, where he is also the Director of the Beverage Management Program and the Fred Parks Wine Cellar.

Group: Educator
Miro Tcholakov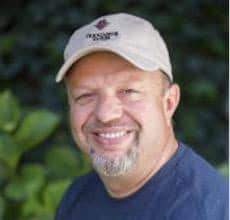 Trentadue & Miro Wines
Sonoma, CA
Winemaker

Miro Tcholakov is Vice President and Director of Winemaking Operations for Trentadue Winery LLC in Geyserville, Sonoma County, overseeing all aspects of winemaking; including custom crush and bottling. Chiefly responsible for reinvigorating the Trentadue brand when he came aboard in 1999, Miro has worked tirelessly to take our wines to a new level of quality and prestige. "Making wine has been a lifelong dream of mine. After completing my studies in 1990 at the higher Institute of Agriculture in Bulgaria in Agronomy/Viticulture, I traveled to California on an Exchange program in wine business. I continued my education by attending Santa Rosa Junior College and UC Davis, focusing on specific courses in Winemaking and management. My internship started at Dry Creek Vineyards in the summer of 1990 and in nine years of employment, I transitioned through the ranks of Cellar Master and Assistant Winemaker. It was during this time that I fell in love with two distinctively California varietals; Zinfandel and especially Petite Sirah. In 1999 I took over the winemaking operations at Trentadue Winery. That new opportunity added to my excitement about Zinfandel and Petite Sirah, which have been two long standing staple varietals at Trentadue. My passionate love affair with Zin and Petite Sirah lead to my election to the Board of Directors of ZAP (Zinfandel Advocates and Producers) and also to the Board of Directors of PS(Petite Sirah) I Love you-a nonprofit organization that I helped establish 19 years ago." Miro is also a Judge at several other prestigious wine competitions.

Group: Winemaker
Jim Trezise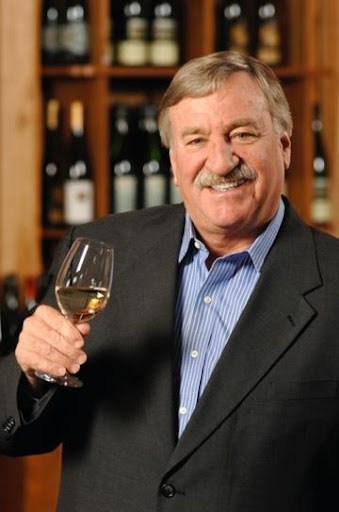 WineAmerica
New York, NY
President

Jim Trezise is President of WineAmerica, the National Association of American Wineries based in Washington, DC. He also created and for 30 years was President of the New York Wine & Grape Foundation; created and was President for 10 years of the International Riesling Foundation; and has served on Boards of Directors of many national and international wine industry organizations. He has received several national awards for his contributions to the American wine industry, and judges in about 10 major wine competitions each year. He lives on Keuka Lake in New York's Finger Lakes region.

Group: Marketing
Toshio Ueno, MSS, CSW, FWS, SWS, IWS, CS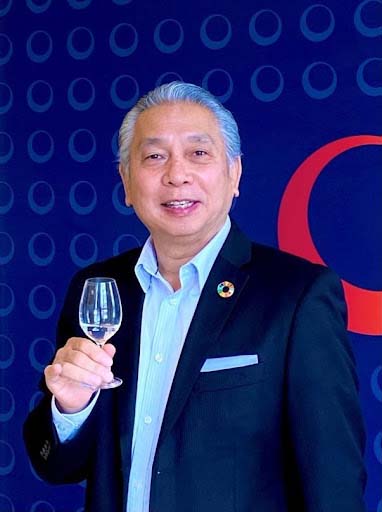 Sake School of America
Los Angeles, CA
Master Sake Sommelier

Toshio is the creator of Sake School of America and English Shochu Adviser Certificate program, and only one in the world to hold Master of Sake, Master Sake Sommelier, and WSET Sake Educator diploma.
Born in Japan where his family has grown Japanese wine grape, Koshu, for generations, Toshio grew up helping the business from a young age. Following his college education in the US and employment at an international trading company in Tokyo, Toshio joined Chateraise, a pastry and wine company as Director of Sales. There, he was put in charge of overseeing the personal wine collection of the company's president, which intrigued him to enter the world of wine stewardship and research. Toshio joined Mutual Trading Company in 2002, where he is Director of Sake Specialist Department in marketing Japanese foods, Sake, and Shochu to the mainstream American trade. With his passion and expertise in Sake, Shochu, and Wine, Toshio aims to further promote Japanese food and Sake cultures to new, international audiences. Since 2010, he has been Vice President & Executive Instructor at Sake School of America. In 2016 he was awarded the industry's most prestigious title Sake Samurai from Japan Sake & Shochu Makers Association.
And recently February 2021, he was appointed as The Japanese Cuisine Goodwill Ambassador by Ministry of Agriculture, Forestry and Fisheries.

Group: Educator
Marvin Ziedler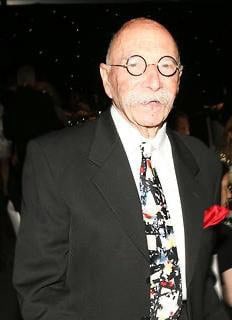 Restaurateur
Los Angeles, CA

Marvin began judging at the Los Angeles International Wine Competition in 1967 and has sniffed and swirled fine vintages in competitions for over 50 years. Marvin is the longest serving judge at LAWineComp!

Marvin is a partner and the CFO of FOODCO in Santa Monica, and the general partner of Cora's, Brentwood Restaurant, Cafe Brentwood, and Capo Ristorante. He was founder and general partner of Citrus Restaurant and was President and CEO of Zeidler & Zeidler Ltd., a chain of men's clothing stores.

He is an active member and past chairman of the Wine & Food Society of Hollywood and serves on the Executive Advisory Council of the School of Hotel and Restaurant Management at Cal Poly Pomona, among other organizations. He is also the sponsor and adviser to Zeidler Cafe at the Skirbal Cultural Center.
Group:
Buyer
ENTRY FORMS
How to enter
Determine the wine(s) you wish to enter.
Note entry deadline and entry fee.
Determine Division and Categories.
Complete the online entry form once available.
2024 Shipping Deadline: Friday, March 1
Ship or deliver your product(s) with entry form and fees to:
Los Angeles International Wine Competition
1101 W. McKinley Ave.
Pomona, CA 91768
Shipping Label Coming Soon
2024 International Rules and Shipping Guidelines Coming Soon
And the Medal Goes to…
Thank you to all of the producers who participated in the 83rd Anniversary Los Angeles International Wine Competition. The 2022 Los Angeles International Wine Competition received 1,250 wines. There were a total of 135 Best of Class Awards, 313 Gold Medal Awards, 567 Silver Medal Awards and 251 Bronze Medal Awards. The competition received wines from 15 countries; Argentina, Australia, Bulgaria, Canada, Chile, France, Germany, Israel, Italy, Japan, Mexico, New Zealand, Portugal, Spain, and the United States of America. The public will have its first opportunity to taste the award-winning wines at CHEERS, a June fundraising event to benefit the education programs of The Learning Centers at Fairplex.
Learn more and buy tickets here.
Award-Winning Wines
2023 Award Winning Wines
Award-Winning Wines by Brand
Award-Winning Wines by Division Class
Award-Winning Wines by Medal
Award-Winning Wines by Varietal
Award-Winning Wines by Country
Award-Winning Packaging Design
2022 Award Winning Wines
Award-Winning Wines by Brand
Award-Winning Wines by Division Class
Award-Winning Wines by Medal
Award-Winning Wines by Varietal
Award-Winning Wines by Country
Award-Winning Packaging Design
2019 Award Winning Wines